University of Glasgow Professor Wins the American Historical Association's 2016 Leo Gershoy Award
Alexandra Shepard, Professor of Gender History at the University of Glasgow, has been selected as the winner of the 2016 Leo Gershoy Award for her book Accounting for Oneself: Worth, Status, and the Social Order in Early Modern England (Oxford Univ. Press, 2015). The Gershoy Award is awarded annually by the American Historical Association (AHA) to honor the best book in the fields of 17th- and 18th-century western European history. The prize will be awarded during a ceremony at the Association's 131st Annual Meeting in Denver, CO, January 5-8, 2017.
"Based on vast evidence—nearly fourteen thousand witness depositions, Alexandra Shepard's Accounting for Oneself unpacks how ordinary people valued themselves and defined self-esteem," commented the Gershoy committee. By attending to the language and the circumstances of these witnesses, among them the poor and women who left little official record, Shepard reveals how, in contrast to middling classes, social order was understood from below. This methodologically innovative book is poised to have a broader impact on early modern European historiography."
Shepard's book was selected by a prize review committee of AHA members including Magda Teter, Fordham Univ. (chair); Jack R. Censer, George Mason Univ.; James V. H. Melton, Emory Univ.; Kathryn Norberg, Univ. of California, Los Angeles; and Gabriel Paquette, Johns Hopkins Univ.
In 1975 Mrs. Ida Gershoy made a gift to the Association in order to establish a prize in memory of her husband, Leo Gershoy. Professor Gershoy was a specialist in European history associated with the faculty of New York University for more than 35 years.
The American Historical Association is a nonprofit membership organization founded in 1884 and incorporated by Congress in 1889 for the promotion of historical studies. The AHA provides leadership for the discipline, protects academic freedom, develops professional standards, aids in the pursuit and publication of scholarship, and supplies various services to sustain and enhance the work of its members. As the largest organization of historians in the United States, the AHA is comprised of approximately 13,000 members and serves historians representing every historical period and geographical area.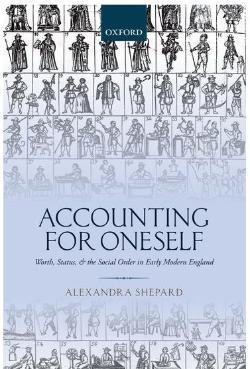 ---
First published: 6 October 2016