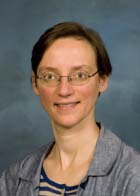 R210A Level 2, History, 2 University Gardens, Glasgow G12 8QH
Professor Alex Shepard
Professor of Gender History (History)
My research broadly addresses the social, cultural and economic history of early modern Britain. To date, my work has focused principally on gender relations, with particular emphasis on the history of masculinity in England between the mid-sixteenth and mid-seventeenth centuries. More recently, I have recently completed a book entitled Accounting for Oneself: Worth, Status and the Social Order in Early Modern England (Oxford University Press, 2015). It is a study of the language of self-description deployed by thousands of witnesses asserting their creditworthiness in court, offering a bottom-up perspective on the social order, gender relations, and social change between the sixteenth and eighteenth centuries. As Co-I of an AHRC funded project on 'Women Negotiating the Boundaries of Justice: Britain and Ireland, c.1100-c.1750', and as leader of a Leverhulme International Network Grant on 'Producing Change: Gender and Work in Early Modern Europe', I am currently involved in comparative research projects and on women's agency before the law and on gender and the early modern economy. My next large-scale research project is a history of childcare, family and economy in Britain, 1650-1850.
2015-18: Leverhulme International Network, 'Producing Change: Gender and Work in Early Modern Europe'
2015-18: AHRC Research Grant (Co-I): 'Women negotiating the boundaries of justice in Britain and Ireland, 1100-1750'
2012: Leverhulme Research Fellowship (12 months)
2005-07: ESRC Research Grant (RES-000-23-1111): 'Perceptions of worth and social status in early modern England'
2004: Philip Leverhulme Prize
2003: Huntington Library Fellowship (San Marino, California), additionally supported by the British Academy Exchange Library Scheme
2001: AHRB Award for Research Leave (April-June)
I am happy to supervise MLitt and Doctoral students on any aspect of early modern British social and cultural history.
Current PhD students:
Burnett, Debra, 'The Transgressor and Tawdry: Transportation during the Atlantic Era'
Cheng, Rachel: 'Something Most Vital': the Kindred of the Kibbo Kift and the Woodcraft Folk, 1920-1929
Jacobs, Mary: Radical Manhood in the English Revolution
Mason, Rebecca, 'Married Women and the Law in Scotland, 1600-1750'
Scott, Jade: 'A Woman's Rebellion: The Life and Letters of Lady Anne Percy (1538-1591)
Undergraduate:
Honours module: Patriarchy, sex and gender in early modern Europe
Special subject: Law, crime and society in England, c.1580-c.1700
Postgraduate:
Gender, politics and power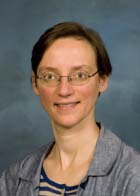 R210A Level 2, History, 2 University Gardens, Glasgow G12 8QH