Craig Stanford receives the First Marquis of Montrose Award
Craig Stanford (MLitt, Archaeology, 2015) has received the First Marquis of Montrose Award for Scottish Studies, presented by the Duke of Montrose at the Buchanan Castle Estate on Friday, 22 January 2016.
The First Marquis of Montrose Award, named for a key figure in seventeenth-century Scottish history, is presented for the best Masters postgraduate thesis in Scottish Studies. First awarded in 2013, this is the first time that it has been won by an archaeology student.
Stanford's dissertation is entitled 'Viking Age Boss and Roundel Strap-fittings in the British Isles'. The dissertation catalogues and examines a distinctive series of metal strap-fittings from the Viking Age, including artefacts from some of Scotland's most famous Viking graves. As relatively low status objects made of bronze or brass, they are less well-known than swords and oval brooches, but have the potential to tell us about a wider range of social engagement during the tenth and eleventh centuries in Scotland.

These artefacts have received surprisingly little academic attention, and the present study is particularly important because it grounds the very important Scottish corpus in a broader British and Irish context.
Stanford would like to thank to Dr. Stephen Harrison for his excellent supervision, Dr. Catriona Macdonald, the coordinator of the awarding committee, Caroline Paterson for her invaluable advice and support, and of course the Duke of Montrose for hosting a lovely afternoon.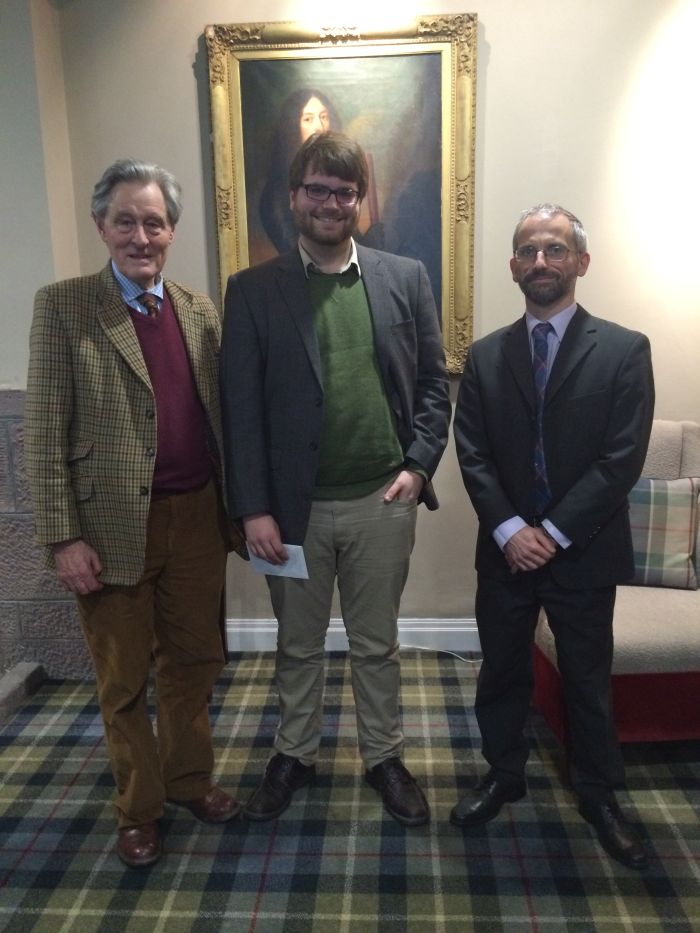 ---
First published: 2 February 2016