Professor Abrams was presented with Teaching Excellence Award.
Professor Lynn Abrams, School of Humanities (History), was presented with an Teaching Excellence Award during the graduation ceremony on 25 June.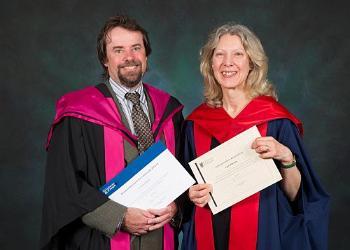 Extract from Lynn's citation:
...Professor Abrams inspires not only her students, but also her colleagues, to push the boundaries of how History is taught and learned at the University."
---
First published: 1 July 2015