Archaeology Consultation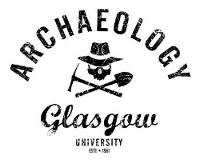 During 2011 Glasgow University underwent a process of academic reshaping which examined a number of subjects from the perspective of, amongst other things, the extent of alignment with the University's future strategy, whether or not withdrawal would impact on students, the University and the wider community, etc. In February 2011 Archaeology was one of the areas singled out for review, largely on the historical basis of the RAE 2008 results which had, by common consent, not been as strong as anticipated. The consultation process proposed the merger of Archaeology with History, and a consequent reduction in staffing.
A robust defence of the subject and its independence was made by staff, students, and many supporters from beyond the University. As a consequence, the consultation concluded that the merger should not go ahead and expressed its commitment to Archaeology in the future. You can read our consultation response here (best viewed in a double-page spread layout).
The University Court met in late June and approved the report:
"Court noted the outstanding record of Archaeology in teaching and the strong prospects for graduates, with clear evidence of research-led teaching. Both History and Archaeology were independently streamlining undergraduate programmes as part of the normal evolution of provision, and no further combining of programmes was sought. Credible plans to remedy the problems that had affected the RAE 2008 performance were commended … The University will not withdraw from, or combine, provision in these subjects." [Link]
Thank you to everyone who took time to contribute to the consultation process. Although it was very worrying and time-consuming for many, the outcome is that Archaeology is in a much stronger position than before and can look to the future with confidence.