Archaeology conferences and sessions
Members of academic staff and research students in Archaeology at the University of Glasgow are involved in the organisation of a wide range of conferences and sessions.
2016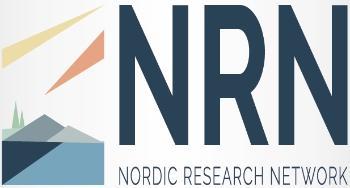 Bridges Between: Norse and Insular Worlds AD 500-1500: Nordic Research Network conference, 4 May 2016
This interdisciplinary day conference presented by The Nordic Research Network at the University of Glasgow welcomes contributions from postgraduates and early-career researchers. The theme of the conference is "Bridges", and we welcome papers which explore the relationships which emphasise connections, interactions, and interfaces within the wider Norse world. Visit the NRN website.‌
2015

21st ANNUAL MEETING OF THE EUROPEAN ASSOCIATION OF ARCHAEOLOGISTS
Archaeology at Glasgow hosted the largest meeting of the EAA to date in 2-5 September 2015, with over 2000 delegates from across Europe and beyond.
Please see the EAA 2015 website.
2012

‌Alex Morrison: Memories of a Generous Scholar, 2 May 2012
A day of talks in memory of Alex Morrison, on topics ranging from the Mesolithic in Ayrshire to Post-medieval settlement in the Scottish Highlands and Islands. Please see more information here. More on Alex Morrison's life and legacy here.
2011
Scottish Theoretical Archaeology Group, 27 Oct 2011

The Third Annual Scottish Theoretical Archaeology Group (STAG) Conference, University of Glasgow
Scottish Archaeological Forum: The Experience of Technology, 22-23 Oct 2011

Scottish Archaeology Forum, University of Glasgow
Organisers: Dene Wright and Louisa Campbell
Please see the Call for Papers
Early Medieval Archaeology Student Symposium, 25-27 May 2011
‌
Landscape, identity and planning in Sardinia, 26 May 2011
Landscape, identity and planning in Sardinia/Paesaggi sardi fra identità locali e progetti contemporanei. Cagliari, Faculty of Architecture
Organiser: Prof. Peter van Dommelen
Archaeologists, anthropologists, regional planners, historians and geographers will discuss how the past and its material remains play a role in contemporary constructions of Sardinian identities and how local authorities are responding to these developments.
Programme (in Italian)
3rd Annual Punic Studies Workshop, 28 April 2011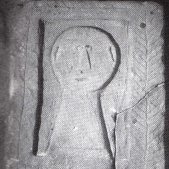 Organised by Andrea Roppa and Marjon Steedman, this one-day meeting is organised as an opportunity for both (postgraduate) students and staff engaged in Punic studies in the widest sense of the term to meet and discuss their work. Topics across the range from Phoenician excavations to neo-Punic inscriptions and representations of Carthage in classical literature are invited.
2010
Polluting the Environment in Antiquity, 7-8 Sept 2010
Polluting the environment in antiquity: an inter-disciplinary meeting, University of Glasgow
Please see the programme on the meeting webpage.
Society for Post-Medieval Archaeology, Glasgow, 3-5 Sept 2010
Engaging the Recent Past: Public, Political, Post-Medieval Archaeology
Organiser: Chris Dalglish
The recent past is a tangible past – a past which saw the emergence and development of modern society, a past which merges seamlessly with the contemporary world, a past which cannot be divided from the present. In engaging with this past we inevitably engage with questions surrounding the nature of our own society and the role of archaeology in the present day.
This conference will focus on the contemporary context of post-medieval archaeology – the archaeology of the period from c.1500 A.D. to the present in Britain and Ireland, Europe and countries affected by European colonialism and imperialism. The conference will provide an opportunity for archaeologists to reflect on the public context of their engagement with the recent past. Contributors will analyse, evaluate and debate current and future practice.
Download the or see the SPMA website.
Ceramic Views of Scotland and Northern England, Glasgow, 1-2 July, 2010
Ceramic views of Scotland and northern England from the Neolithic to the 20th century: issues of method, practice and theory
Organisers: Richard Jones, Daniel Sahlén and Louisa Hammersley
Viking and Norse Materiality in the North Atlantic: Developing New Approaches and Integrating Research Frameworks, Birmingham 19-21 April 2010
Organisers: Colleen Batey and Amanda Forster (University of Birmingham)
This is an Exploratory Workshop funded by the European Science Foundation, whose objective is to bring together artefact specialists from the North Atlantic region to develop a multinational research framework concerned with a shared cultural heritage across the northern periphery of Europe. The meeting will address issues of publication, accessibility and encouragement of new researchers whilst avoiding duplication of research across international boundaries. It will review current knowledge, highlight new research, technological and analytical opportunities and introduce a forum for knowledge exchange.
The European Science Foundation (ESF) is an association of 79 Member Organisations devoted to scientific research in 30 European countries, whose mission it is to provide a common platform for its Member Organisations in order to advance European research and to explore new directions for research at the European level.
2009
Roots of Nationhood, Glasgow, 28-29 Nov 2009
Organisers: Nicki Hall and Dene Wright
As Scotland celebrates the Homecoming in 2009, we can expect to see many claims made on Scotland's archaeology and history in support of discourses of national identity and distinctiveness. In the fifteen years since the Scottish Archaeological Forum debated the subject of Archaeology and Nationalism, how have accounts of Scotland's past informed the ongoing political debate over devolution and independence? Does archaeology and history reveal the roots of nationhood, or are other themes of diversity, discontinuity and far-flung connections and allegiances just as compelling?
Download the
XXIst International Limes Congress, Newcastle upon Tyne, 17-23 Aug 2009
Smaller structures: towers and fortlets
Organisers: Bill Hanson and Matthew Symonds
Logistics and supply
Organisers: Bill Hanson and Val Maxfield
Punic Studies Workshop, Glasgow, 19 May 2009
Organised by Peter van Dommelen, in collaboration with Josephine Quinn and Jonathan Prag (Oxford), this one-day meeting is organised as an opportunity for both (postgraduate) students and staff engaged in Punic studies in the widest sense of the term to meet and discuss their work. On this occasion, seven postgraduate students will present their research on topics ranging from 8th century Phoenician defensive structures in Iberia to Punic mortuary art in North Africa.
Download the detailed programme of the .
Taking Shetland out the Box, Lerwick, 7-10 May 2009
Obdee: Storytelling, community and connectivity
Participants: Valentina Bold (Scottish Studies), Davy Cooper (Shetland Amenity Trust), Michael Given (Dept of Archaeology) and Lawrence Tulloch
This panel consists of the Shetland storytellers, writers and heritage experts Lawrence Tulloch and Davy Cooper, together with two academics: folklorist Valentina Bold and archaeologist Michael Given. By combining a series of brief stories/position papers and stimulating wider discussion, we hope to explore the interconnections between heritage, place and community, and to suggest ways in which their importance to local people differs from that experienced by visitors.
We will look at modern experiences of specific places such as (to take the example of Shetland) Jarlshof, Mousa and the sands of Breckon, and the ways in which they combine the present with memories of the past, both individual and community-based. How do the visual experiences of the local differ from those of the visitor? To what extent is the perceived 'empty' landscape of the latter differentiated from the 'storied' and significant vista seen by the former?
We are grateful to Historic Scotland and the Scottish Arts Council for supporting this session.
2008
Theoretical Archaeology Group, University of Southampton, 15-17 Dec 2008
Theory on trial
Organisers: Kenneth Brophy and Chris Dalglish (Dept of Archaeology), Alan Leslie and Gavin MacGregor (GUARD)

This 'workshop' session aims to investigate the ways in which concepts and ideas from theoretical archaeology have become embedded in applied archaeological practice, with especial reference to the environmental impact assessment process. It seeks to address, in particular, the tensions which these ways of thinking create in the highly empirical contexts of the UK planning process and public local inquiries. Can the use of concepts and approaches such as phenomenology, aesthetics and theories of landscapes ever be legitimate and sustainable in such contexts? Should we simply be pragmatic and allow that, for the foreseeable future at least, there is little potential for gaining acceptance beyond our own discipline of a wider basis for evidentiary positions than those traditionally respected in these milieux? Or should we be more forthright in promoting these by now widely recognised and frequently employed approaches within archaeology and, if so, how may we support and defend such approaches from criticism founded on traditionally accepted notions such as measurability, boundedness and consensus. Information for participants in this session will be made available from the TAG website after 8th December.

More information on the conference and on the session.
Also at TAG:
Scottish Theoretical Archaeology Group, University of Glasgow, 8 Nov 2008

'Theory in Action' : A conference on Scottish archaeological thought in practice
Organisers: Postgraduate PhD candidates Elizabeth Pierce, Daniel Sahlen, Dave Lightbody ‌Archaeological theory has developed in the past decade from a polemic between processualists and post-processualists to a multifaceted discourse of archaeological theories. Today theory is a natural starting point for most archaeological research: in some research the theory itself is the goal, but theory can also provide a framework of ideas from which the research can develop. Studies of theory often have had a secondary role in Scottish archaeology when they have not been altogether omitted. The focus for this conference is the integration between theory and material from the Scottish archaeological record. We want to invite fellow postgraduate students working with archaeological materials in Scotland, and neighbouring regions, to a conference to discuss how theory is applied in archaeological research. Our goal in this conference is two-fold: first, to create a place in which students working with Scottish archaeological themes or materials can meet to discuss issues and problems in their research, and secondly, to start an explicit dialogue of archaeological theory in a Scottish context. Posters on this subject or related matters will also be accepted.
European Archaeologists' Association, Valetta, Malta, 16-21 Sept 2008
Symposium: Material Connections: Colonialism, Materiality and Mediterranean Identities
Organisers: A. Bernard Knapp and Peter van Dommelen, Department of Archaeology, University of Glasgow
Mediterranean archaeology traditionally has focused on excavating major sites, isolating cultural 'firsts' and describing fine artworks. Papers presented in this symposium seek to counteract those trends, engaging with the interrelated issues of colonialism, material culture and identity on a comparative basis. Contributors to the session will explore how 'things' mediate the experience of both ancient and modern Mediterranean peoples, and how these relations are shaped and informed by long-term collective memories of movement, colonisation or localisation. Working on different island and coastal regions, these thematically-linked papers examine how Mediterranean identities were impacted by the mediation of materialised 'memory-scapes' that form long-term dialogic spaces, where the modern and the ancient constantly inform and predict each other. This diachronic perspective can provide fresh insights into how new senses of place are created and new identities forged. The areas to be examined, comparatively and interactively, are Sardinia-Corsica, Sicily, Crete, Cyprus and the Balearic islands, as well as their nearest mainland shores (Italy, Greece, Spain, northwest Africa, the Levant). Each case study investigates specific objects or material culture categories that played a critical role in facilitating contacts or creating distance between two or more social groups. By confronting unexplored ideas and crossing traditional boundaries in a conceptually distinctive manner, these papers offer new insights into issues of materiality and identity in the ancient and modern Mediterranean. In discussing and analysing concepts like migration, materiality, identity and connectivity, we aim to breathe new life into current theoretical and methodological approaches, and to facilitate new dialogues and understandings of trans-regional and trans-cultural practices.
Participants
Marina Gkiasta (Dept of Archaeology, Leiden University)
Jeremy Hayne (Dept of Archaeology, University of Glasgow)
Sarah Janes (Dept of Archaeology, University of Glasgow)
Alicia Jiménez (Instituto de Historia, Consejo Superior de Investigaciónes Científicas, Madrid, Spain)
Alison Kohn (Department of Anthropology, University of Chicago, Chicago, Illinois, USA)
Damia Ramis (Institut Mediterrani d'Estudis Avançats de les Illes Balears, Palma de Mallorca, Spain)
Corinna Riva (Institute of Archaeology, University College London)
Mike Rowlands (Dept of Anthropology, University College London)
Anthony Russell (Dept of Archaeology, University of Glasgow)
Jaime Vives-Ferrándiz Sanchez (Museo de Preistória, Valencia, Spain)
Aerial Archaeology Research Group, Llubljana, Slovenia, Sept 2008
An archaeology of natural places ... from the air
Organiser: Kenny Brophy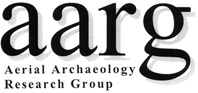 ‌This session will consider the non-archaeological information we can derive from aerial photographs that could be archaeologically relevant. This can include cropmarks of tree throws, geological and soil changes and relic stream beds. Although these may well tell us something about human activities in the past, they have tended to be filtered out in traditional approaches to interpreting air photos. Speakers in the session include Kenny Brophy, Rog Palmer and Glasgow Uni PhD student Kirsty Millican.

More information on AARG and on the conference and session
Sixth World Archaeological Congress, Dublin, Ireland, 29 June-4 July 2008
Living in Island Worlds
Theme Organisers
Paul Rainbird (University of Wales, Department of Archaeology & Anthropology)
A. Bernard Knapp (University of Glasgow, Department of Archaeology)
Ian Lilley (University of Queensland, Aboriginal and Torres Strait Islander Unit)
Aidan O'Sullivan (University College Dublin, UCD School of Archaeology)
Islands have long been fascinating places for poets, artists and writers, providing usefully blank sheets to imagine utopian societies or to re-imagine existing nations - as in colonial encounters between empires and discovered islands. Islands are also of interest to scientists who explore the distinctive qualities of island fauna and flora. It is unsurprising then that island archaeology has rapidly emerged as an exciting and innovative sub-discipline in archaeology. With a long history of providing evidence of Darwinian evolution and biogeographical models it is not surprising that an emerging scientific archaeology was attracted to island studies. But islands have also been the subject of anthropological fascination dating from the late nineteenth century and early twentieth century expeditions to the Torres Strait and Trobriands amongst other locations. Anthropological and other social methods have also then attracted archaeologists to islands. Island archaeologies explore such issues as the perceptions and uses of islands, landscapes and surrounding waters; the role of islands as bounded places in the construction of distinctive social identities and the connections that people have established within - and between - islands and outside worlds. Until recently, islands were seen as usefully isolated 'laboratories' for the study of social change across time, but more recent studies emphasise the connections that islanders make with outside worlds, giving rise to an interest in 'islandscapes'. There are several geographical areas of island interest in archaeology, with the Pacific and Mediterranean perhaps being best known in past research and publications on archaeological approaches to islands. The Caribbean, north Atlantic Islands (including Britain and Ireland), the islands of South East Asia, the Indian Ocean and those of the Americas, particularly the west and northwest coast of North America, as well as many other islands outside these regions, are also witnessing thriving research at the moment. Emerging archaeological research in islands all around the world will therefore be drawn together in this theme. Island worlds have been viewed variously as restrictive or expansive, the sea as a barrier or bridge to communication, but is there/should there be a difference between island archaeology and coastal archaeology, or is there a need for a sub-discipline at all? In this Theme we invite sessions that address such questions, we also wish to encourage themes that are regional, but would also welcome proposals that offer a comparative perspective to the issue of living in island worlds. We also recognise that sessions and papers need not deal solely with the past, for example, what are the threats and opportunities to small island nations in relation to heritage management, and particularly concerns related to climate and other environmental change. The term 'Island' has also become a potent metaphor which equates to insularity, collective identities, isolation and microcosms and sessions and papers exploring this in archaeology will also be welcome.