Study
We have a strong community of postgraduate taught and research students working alongside world-renowned interdisciplinary scientists, social scientists, economists, statisticians and clinical investigators. With a mission to prevent disease, improve health and wellbeing and reduce inequalities, we are well placed to offer students research which makes the world a better place in which to live and work.
Our postgraduate taught students have a range of optional courses as well as core courses that are part of their particular programme. Our teaching is research-led and delivered by research active staff. Online distance learning is an increasing component of our teaching, and on-campus students also get the opportunity to access and engage with online materials, thus offering a blended learning approach. We offer flexible programme structures, allowing course choice across the breadth of SHW, and include specialisms that allow students to focus on their particular interests. A diverse range of assessments are used which are aligned to the University of Glasgow's Graduate Attributes and promotes the development of professional and transferable skills.
Our postgraduate research students develop a multi-disciplinary skillset that is fully transferable to future employment in academia and public, private and third sector organisations. Their development is supported by a programme of high-quality internal training, a dedicated multidisciplinary pool of supervisors, and exposure to our extensive network of national and global research projects and colleagues. They also have access to researcher training programmes in the College of Medical, Veterinary and Life Sciences and College of Social Sciences. Our students' research often results in high quality publications and an international conference presence.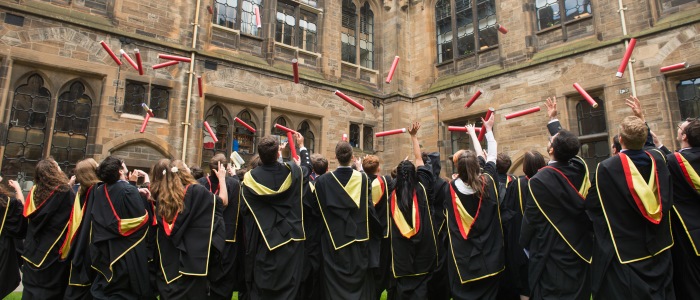 Postgraduate research opportunities
Continuing professional development