About Us
The Healthy Working Lives Group (HWLG) was established by Professor Ewan Macdonald (OBE) in 1990 and is located within the Public Health Section of the University of Glasgow within the School of Health and Wellbeing.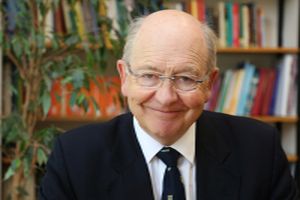 OUR USP
A leader in the field of OH research, postgraduate teaching and promotion of OH as a specialty, we are one of the few remaining physician-led OH academic Departments in the UK, and the only in Scotland.
The Group continues to be led by Professor Ewan Macdonald, supported by Prof Drushca Lalloo (Honorary Clinical Associate Professor), Dr Sergio Vargas Prada-Figueroa (Honorary Research Fellow), Dr Simon Walker (Research Associate), Sandra McGuire and Karen Taggart our course co-ordinators/administrators, as well as an expert team of honorary lecturers and researchers.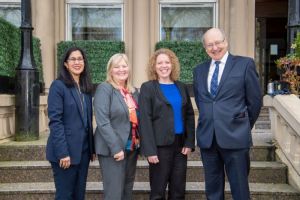 Our mission
The mission of the group is to improve the well-being of the working age population, optimise their functional capability and thereby reduce health inequalities through relevant and policy informing research.‌
Our strategy
To provide strong evidence based advocacy for universal Access to occupational health and safety for all, to ensure that the ability to work, whether it be paid or voluntary, is regarded as a health and social outcome which improves inclusion and quality of life. This will be achieved through improving wellbeing; avoidance of both mental and physical work-related illness and injury; effective vocational rehabilitation; and employability advice and support.
Visit here regularly to find out about our news, publications, and upcoming events:
News and Events