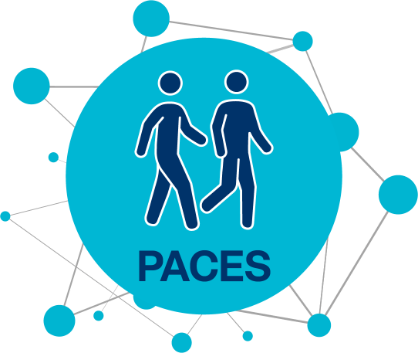 PACES: Physical Activity, Social Connectedness, and Healthy Ageing Study
The PACES project aims to understand what influences feelings of social connection and levels of physical activity in adults aged 55-75 years old. By exploring these, the project hopes to develop ideas for intervention to keep people physically and socially active. We have hit our recruitment targets for our social network and interview studies. If you have any questions or would like to know more about PACES please contact our study email: paces@glasgow.ac.uk.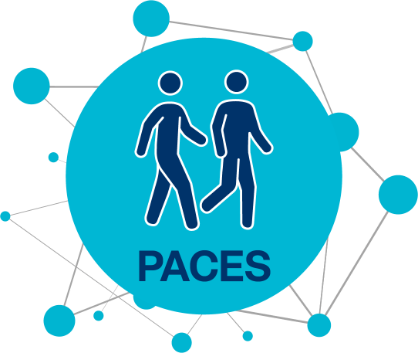 Social network interviews
We will ask 250 people to tell us about the people in their life using a social network survey. Participants will do the survey twice, 18 months apart. They will be asked to list people who they socialise with or who they consider to be part of their social circle, and then will be asked a variety of follow-up questions, such as what their relationship to them is, and whether they do physical activity with them.
Read the PACES social networks and qualitative studies privacy notice.
Privacy notice if you are a social contact of a Paces Study Participant.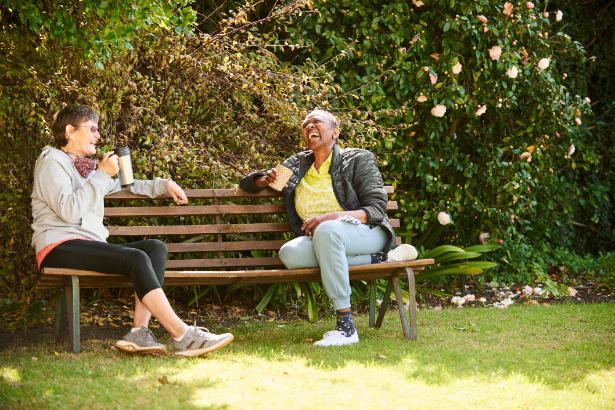 Life transitions
We will interview people who have experienced one or more of the following life changes in the last two to five years:
Retirement
Loss of a family member or friend
Moved to a new area
Becoming a carer
The interview will explore participants' experiences of physical activity, social connections and their local area before during and after the life change(s) they experienced. They will also ask you about how COVID-19 has affected your physical activity and social connections. We want to know about what can help people to be active and what might stop them from being active. We would like to hear from a wide range of people with different levels of physical activity.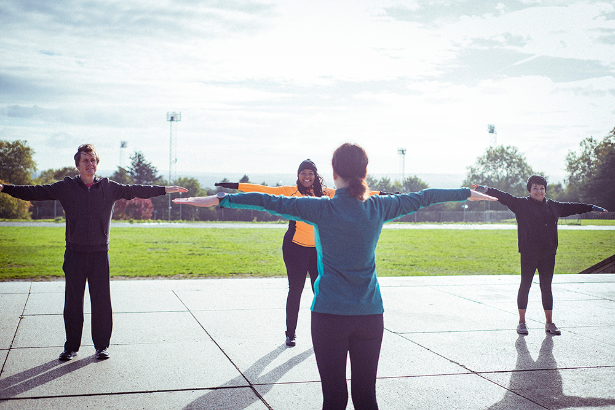 Longitudinal interviews
We will also interview 30-35 people who have taken part in the Social Network Survey – they will do three interviews over an 18-month period. In these interviews, we will ask people more about the people in their social circle, the different kinds of relationships they have with them and how these relate to their physical activity. We will also ask them about the place they live and how important it is for being active and socially connected. Each time we interview them we will ask how their relationships and physical activity might have changed since we last spoke.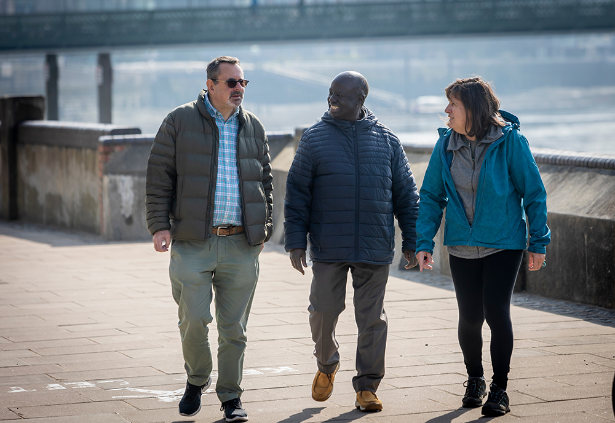 Community workshops
We will invite people from each community to attend a series of workshops that will look at different ways to support older people to be more active in their community. The workshops will also involve representatives from service providers, charities and businesses.
If you are interested in taking part in a community workshop please contact paces@glasgow.ac.uk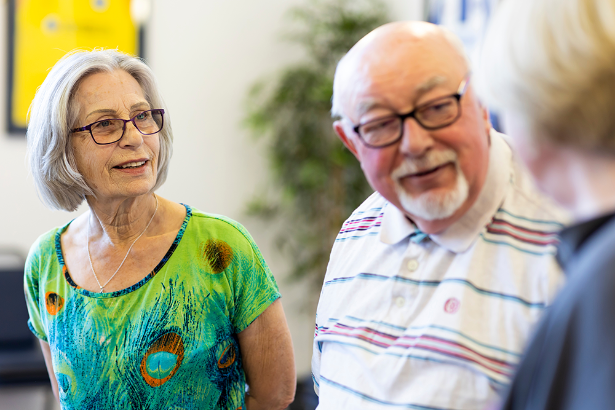 Organisational survey
You can also be involved in the project if you work/volunteer at an organisation that provides facilities or services for people over the age of 55 in South Lanarkshire or Renfrewshire.
There are two parts of the study you can get involved in:
Survey of local organisations
We will ask people who work/volunteer with organisations that provide facilities/services for people over the age of 55, to complete a survey, in order to better understand the type of organisations in the area. We want to get an overall picture of different kinds of organisations; from cafés, leisure centres, shops; through to physiotherapy, health centres and parks. Your business or organisation might not currently target services for older people but we would still like to hear from you.
Community workshops
We will invite representatives from organisations in Renfrewshire and South Lanarkshire that will look at different ways to support older people to be more active their community.
If you are interested in taking part in the organisational survey or a community workshop please contact paces@glasgow.ac.uk