IHW professor to take up behavioural medicine role
Published: 28 April 2022
Professor Sharon Simpson from the MRC/CSO Social and Public Health Sciences Unit has been elected to the prestigious position of President of the UK Society of Behavioural Medicine
Professor Sharon Simpson from the MRC/CSO Social and Public Health Sciences Unit has been elected to the prestigious position of President of the UK Society of Behavioural Medicine.
She will complete a year as President Elect and will take up her role as President in 2023.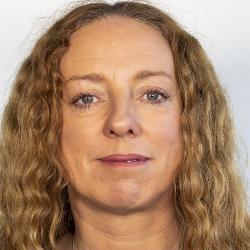 The election reflects her position as one of the UK's leading authorities in behavioural medicine, an interdisciplinary field that draws together experts in public health, social science, medicine, health psychology, epidemiology, medical sociology, health economics, statistics and health services research. Behavioural Medicine integrates environmental, behavioural and biomedical knowledge to inform the prevention, diagnosis, treatment and rehabilitation of illness.
The society focusses on both public health policy as well as preventive/therapeutic approaches.
UK Society for Behavioural Medicine
---
First published: 28 April 2022