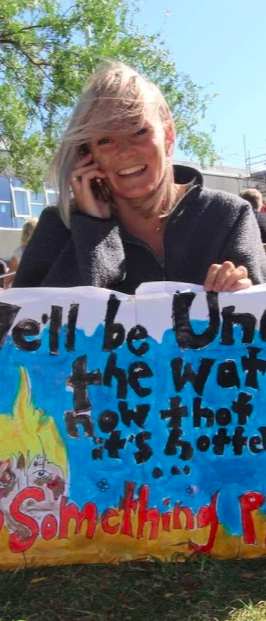 Manon Louis-Puttick
As a student with dual British and French nationality, I was originally attracted to the University of Glasgow for cheaper fees, particularly because I did not know much about Scotland as I grew up in the South-West of England. But I quickly fell in love with Glasgow for its wonderful energy and beautiful surrounding landscapes. The four-year course really allows you time to settle into your environment, and consider a wide range of modules before focusing on your interests. I found this especially useful as while I have always been a human geographer, I did not know exactly which direction I could go in. The huge variety of options you can choose opened up avenues I had not considered before; from war, security and development to geographies of the body and emotions, this course truly represents the multidisciplinary subject that is geography.
As many others have mentioned, the passion, support and care shown from lecturers is unique, inspiring so many students to get involved and engage with organisations both inside and outside the university. My general awareness of global issues and critical perceptions have grown so much through this. The lecturers truly make an effort to connect to students, creating a real sense of community and a social life within the course. The field classes add to this, allowing you to put your knowledge into practice and get to know everyone even better.
The range of skills you learn throughout are second to none, applicable to numerous fields of work. I also found my essay writing and exam technique improving massively over my time at Glasgow, as the first two years really allow you to 'train' up without the pressure of it counting towards your degree. Once again, the support from lecturers and small tutor group sizes really helped with this. I have enjoyed learning so much at Glasgow, and being a part of a social course creates such a positive environment to do this in!
If you are considering Glasgow, I would advise visiting the city as it plays an important role in your experience, and come to the open day to chat to students; their enthusiasm will convince you!