Dr Kristinn Hermannsson
Lecturer in Educational Economics (Robert Owen Centre)
Biography
Kristinn joined the School of Education in October 2013. Born and raised in the Westfjords of Iceland, like the vast majority of the population of Iceland, he attended local state schools. He is a graduate of Reykjavik University (BSc), Maastricht University (MSc) and the University of Strathclyde (MSc with distinction, PhD). Prior to joining the University of Glasgow, he was a Research Associate with the Fraser of Allander Institute in the Department of Economics at the University of Strathclyde. Prior to joining academia Kristinn was a policy analyst with the Icelandic National Audit Office and a reporter for the regional newspaper Bæjarins Besta (www.bb.is).
Research interests
My broad research interest is in the overall economic impact of education, as encompassing market and non-market, public and private effects. This has several incarnations. A particular interest of mine is using Computable General Equilibrium (CGE) models to simulate the links between education and the wider economy, in both low and high income countries. This type of analysis lends itself to any stage of education, but my primary focus has been on higher and further education. Furthermore, I've worked extensively on using input-output approaches to analyse the demand impacts of education institutions and associated student populations. The focus has been on re-examining some of the traditional assumptions in order to explicitly acknowledge displacement as well as expenditure impacts and how these are modified through a public sector budget constraint. Applications include urban and rural settings as well interregional analysis.
In my modelling work I draw on a wide range of evidence typically obtained from micro-level datasets. Therefore I have become increasingly interested in how that evidence base can be expanded, such as through combining administrative data and large scale publicly available datasets. Another emerging interest is the role of financial and social circumstances in shaping decisions about participation and attainment and life outcomes. Furthermore, as someone with a background in regional economics, I am keen to explore the role of access for participation in formal education and the spatial sorting of graduates. In particular, I'm interested in comparing further and higher education in this regards.
I would be happy to consider research collaborations within any of the fields mentioned above. Please send me an e-mail if you wish to discuss. For a more detailed overview of my publications, including working papers, please see my REPEC profile: http://ideas.repec.org/f/phe250.html
Grants
Adam Smith Research Foundation, University of Glasgow: The great recession and changes in the migration behaviour of university students: The socioeconomic distribution of personal impacts and life-prospects
Economic and Social Research Council, Impact Acceleration Account: Education and international development: Decision making based on economic models and the post-MDG agenda
Icelandic International Development Agency: The Economic Impact of Higher Education in a Developing Country
Supervision
I welcome inquiries and applications from potential research students who share any of my research interests. This would include, for example, topics relating to economic aspects of the education system and institutions, as well as quantitative analysis of the economic and social impacts of education. I am happy to supervise students working in the context of high as well as low income countries.
Current research students:
Elizabeth Cole: "The role of computational thinking in shaping children's school outcomes"
Amal Al-Qarshoubi: "Determinants of staff retention in Omani higher education"
Ian Beach: "Do inspection regimes impact student outcomes at further education colleges in Scotland"
Shona Taylor: "Lessons from previous attainment initiatives to inform the current wave of attainment challenges"
Yue Song: "Children of migrant workers in urban high schools: An analysis of the dual role of education"
Teaching
MSc Education Public Policy and Equity in the School of Education (programme leader)
Policy Enquiry and Decision Making A EDUC5249 (course leader)
Introduction to Educational and Social Research EDUC5249
Education and Society
Additional information
Kristinn has carried out commissioned research for the British Council, the Tripartite Group on Higher Education in Scotland, Glasgow Economic Commission and the David Hume Institute. He was awarded the prize for the best paper by an early career scholar at the 40th Annual Conference of the Regional Science Association International British and Irish Section (2011) and the first price in the OPEN DAYS Early Career Research Competition (2012), organised by the Regional Studies Association and the European Union's Committee of the Regions. As of 2013 Kristinn is the secretary of the British and Irish section of the Regional Science Association International.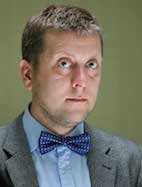 St Andrew's Building, 11 Eldon Street, Glasgow, G3 6nh