Professor Clive Dimmock
Professor (Robert Owen Centre)
Research interests
Biography
Professor Clive Dimmock was appointed Chair in Professional Learning and Leadership at the University of Glasgow in October 2013. Prior to this he was Professor of Education at the National Institute of Education, Nanyang University of Technology, Singapore, and Professor Emeritus at University of Leicester. He is also Senior Research Fellow at the Asia Pacific Centre for Leadership, Hong Kong Institute of Education. He has held earlier appointments at Cardiff University, The University of Western Australia and The Chinese University of Hong Kong. His undergraduate degree was completed at the London School of Economics and doctorate in Comparative Education and Policy at the Institute of Education, London University.
Research interests
Clive's research interests focus on a number of interrelated themes all of which are regarded as central to improving the quality of education for all students. For more than two decades his work has targeted greater understanding of learning-centred leadership, the interaction and connectivity between learning, teaching, professional development and leadership, and their contributions to improving student learning outcomes through whole school re-design. Alongside this abiding concern has been a comparative cross-cultural dimension, aimed at identifying similarities and differences between Anglo-American and Asian systems of schooling, and leadership. More recently, his interests have embraced the need for greater equity across school systems, and the roles of policy makers and school leaders in bringing this about. In addition, he is currently concerned with how problems caused by the disconnections between research, policy and practice might be addressed.
Grants
From 2009 to 2012, Clive led a major system wide, base-line, million dollar study of school leadership in Singapore funded by the Singapore government. The project included schools and leaders across all sectors – state and private; all stages – primary and secondary and tertiary; and principals, other senior leaders and middle-level leaders.
Supervision
Clive is an experienced supervisor of doctoral and masters' students, having successfully supervised more than fifty doctoral theses of students from UK, Australia, Hong Kong and Singapore. His main interests for research supervision include the following areas:
Re-designing schools to improve learning, teaching and leadership
Promoting equity in terms of student access and opportunity
Developing new methods of bringing research into practice through design research and intervention programmes
Bridging the research-policy-practice gaps
Developing cross-cultural comparative studies in leadership and schooling, especially comparing UK and Asian systems
In addition to supervision and internal examination of theses, Clive has acted as external examiners for doctoral these in many world leading universities, including Melbourne, Sydney, Western Australia, University of Hong Kong, Chinese University of Hong Kong, Cambridge, Bath, Durham, London, Manchester and Birmingham.
Contact Clive at: clive.dimmock@glasgow.ac.uk
Additional information
Consulting and Advice
Clive has provided consultancy and advice to various national governments and international agencies. Among these is the 2012/13 OECD project on Innovative Learning Environments, where he has advised on a new model of school re-design for learning-centred leadership, and provided case studies of innovative 21st century school learning environments from Singapore, a world leading school system. He has also at various times provided consultancy to a number of governments, among them - Western Australia, Hong Kong, and Singapore. In addition, he has led Masters and Doctorate in Education programmes in the UK, Hong Kong and Singapore.
Clive is regularly invited to give keynote addresses and presentations to international audiences in Hong Kong, Singapore, China and Australia. He is a Senior Research Fellow at Asia Pacific Centre for Educational Leadership at the Hong Kong Institute of Education, and Emeritus Professor of Education at the University of Leicester, UK.
Academic and Professional Membership
British Educational Leadership Management and Administration Society
British Educational research Association
International Congress for School Effectiveness and Improvement
Journal Editorships
Editorial Board School Leadership and Management (Taylor and Francis)
Editorial Board Journal of Educational Administration (Emerald/Insight)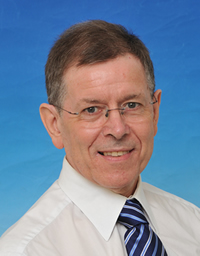 St Andrew's Building, 11 Eldon Street, Glasgow,