Glasgow Dental School student wins the 2019 British Society of Oral & Maxillofacial Pathology Essay Prize.
Issued: Tue, 28 May 2019 14:10:00 BST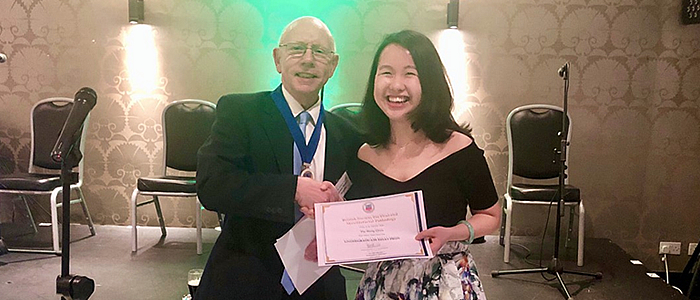 Pei Rong Chua, a student in the third year of the BDS programme at Glasgow Dental School was selected as the winner of the 2019 Essay Prize of the British Society for Oral & Maxillofacial Pathology (BSOMP).
Pei Rong attended the BSOMP annual conference in Dublin on 25th & 26th April at the Society's expense, where she was presented with her award. Many congratulations to Pei Rong on her well-deserved success!
---