Santa's dash for Andrew!
Issued: Thu, 14 Dec 2017 10:43:00 GMT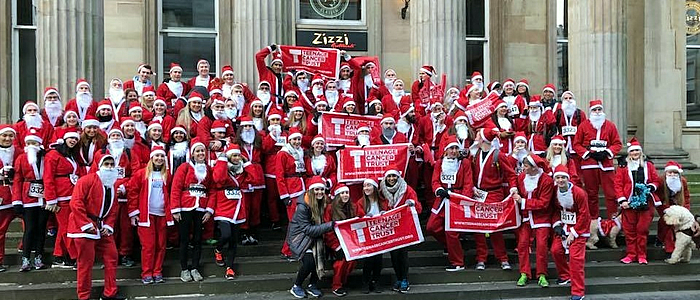 On a very chilli Sunday 10th December students from Glasgow Dental School completed the 2017 Annual Glasgow Santa Dash to raise awareness and money for the Teenage Cancer Trust.
It was all in the name of Andrew Tetley (BDS3) who has been diagnosed with acute lymphoblastic leukaemia, he is currently undergoing chemotherapy and is being supported by this fantastic charity.
Fundraising is currently above a staggering £7,300.00 and continued donations are still gratefully received at https://www.justgiving.com/fundraising/gdhsantadash2017
We stand by you Andrew Tetley, and we believe that you will you come out of this stronger!
---