Glasgow Dental School works with University of Malawi to develop a BDS programme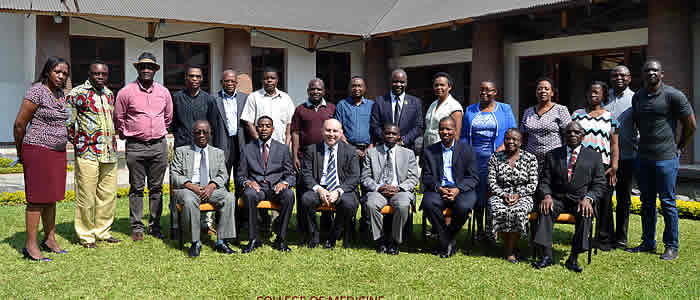 Professor Jeremy Bagg, Head of Glasgow Dental School, has just returned from a visit to Malawi during which he participated in a curriculum conference that examined the feasibility of establishing a Bachelor of Dental Surgery programme at the University of Malawi College of Medicine. The itinerary included visits to existing dental treatment centres in Lilongwe and Blantyre in addition to the three day curriculum conference at Mangochi.
Significant progress was made during the week of meetings. Over the next six months joint work between the College of Medicine, Malawian Dental Association and Glasgow Dental School will result in a detailed curriculum for consideration by the University of Malawi course approval procedures. In addition, work is underway to start developing the infrastructure that will be required to support a BDS programme in Malawi.
The ongoing project to develop a BDS programme in Malawi is supported by the Global Health Group of the Royal College of Physicians & Surgeons of Glasgow, which generously funded the travel for the recent visit, and by the University of Glasgow MVLS College.
---
First published: 12 October 2017