Prize-day for the BDS Class of 2017
Issued: Wed, 05 Jul 2017 15:06:00 BST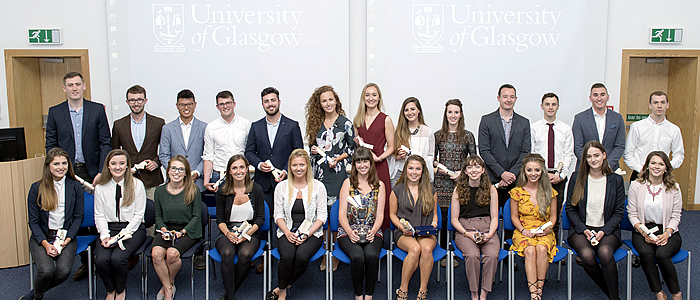 The prize-giving for the BDS Class of 2017 was held on the afternoon of Thursday 29 July 2017, ahead of the graduation ceremony the following day.
After welcoming parents, relatives and other guests to the event, Professor Jeremy Bagg welcomed Major General Ewan Carmichael, a Class of 1982 Glasgow BDS alumnus, to deliver the address to the prize-winners. He gave an inspirational speech on clinical leadership, drawing heavily on his career in the British Army which had culminated in overall command of the entire Army Medical Service, a unique achievement for a dentist. The majority of the prizes were then presented by Mr David Still, President of the Glasgow Dental Alumnus Association, but Mr and Mrs Ian McWhirter, Mrs Champa Manji and Mr Arshad Ali personally presented the awards which they have endowed.
Following the formal part of the proceedings, the students and guests, together with staff members, retired to the Dental Student Common Room for light refreshments.
---