New short course on Improving Child Oral Health: learning from Childsmile introduced by the Community Oral Health Group
Issued: Thu, 08 Jun 2017 10:26:00 BST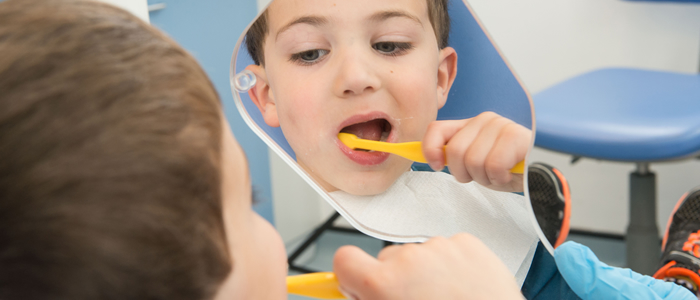 Dental decay is an almost entirely preventable condition. Despite this, it represents the most common disease among children in the UK and is the most frequent reason for children to require hospital admission for procedures involving general anaesthesia.
Historically, child oral health in Scotland has been among the worst in Europe, and by the late 1990's more than 50% of 5-year-olds in Scotland showed evidence of dental decay. In 2006, a national child oral health improvement programme, Childsmile (www.child-smile.org.uk) commenced in Scotland setting the foundation for positive oral health behaviours and attitudes for the duration of life.
Our research has shown that the Childsmile toothbrushing programme has resulted in improved oral health and substantial savings to the NHS in Scotland, and continues to contribute to the ongoing development and the long-term evaluation of the programme.
A new 20 credits course has been introduced at the University of Glasgow Dental School which will be delivered by the Childsmile Evaluation and Research Team (CERT). This group of dental public health clinicians, behavioural scientists, epidemiologists and statisticians has extensive experience in oral health epidemiology and health improvement evaluation.
This introductory course is designed for participants from the UK, and across the globe, who are interested in finding out more about the theory underpinning child oral health improvement programmes, using Childsmile as a case study.
Find out more about the short course: http://www.gla.ac.uk/schools/dental/postgraduate/childsmile/
---