Are you ready to be a Record Breaker?
Issued: Wed, 10 May 2017 09:39:00 BST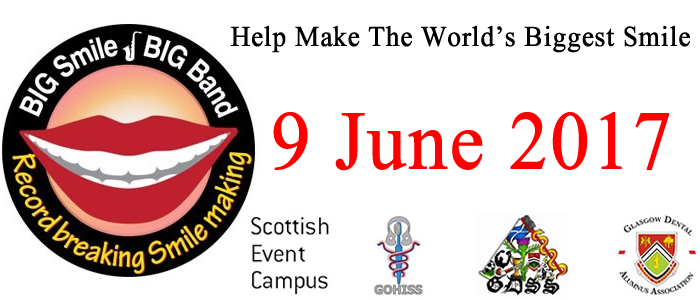 We're delighted to say that you can now sign up for our record breaking attempt at the Scottish Event Campus (the new name for the SECC) on Friday 9 June 2017.
We're all set to crack the record for building the world's biggest smile with 1,000 participants in 2017 but we need your help. This special record attempt will also raise awareness for National Smile Month and improved oral health so we're hoping to have as many dental professionals as possible in attendance. But please also encourage your friends, colleagues and family to take part, oral health is important for all of us and everyone is welcome.
Sign up now to be a record breaker. £5 for adults, free for under 16s. The event includes your participation in a Guinness World Record attempt plus a special performance by the Glasgow Dental School Big Band to celebrate afterwards.
For details and to sign up go to: https://cpdscotland.org/big-smile-big-band/
---