Scottish Dental School INSPIRE meeting a great success
Issued: Fri, 10 Mar 2017 15:27:00 GMT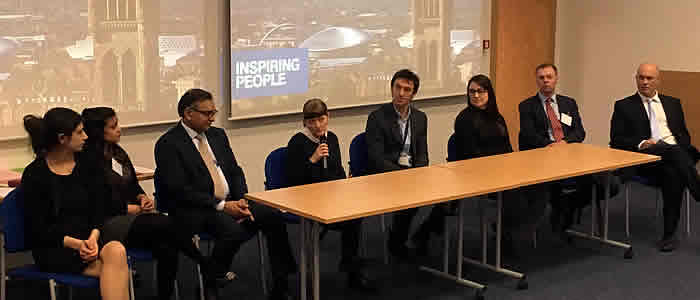 The INSPIRE programme is an initiative sponsored by the Academy of Medical Sciences and the Wellcome Trust to inform medical and dental students about academic medicine / dentistry and to encourage students to consider a career path in clinical academia. On Wednesday March 8th 2017, Glasgow Dental School successfully hosted an INSPIRE Conference, inviting students from Scottish dental schools to attend and learn about pathways into dental academia. This student-led event was organised by Glasgow BDS students Emily Davison, Lizzie Todd, Josh Rooney, Jim McMurray and Kirstie Malley, with support from the Glasgow Dental School INSPIRE Lead, Dr Shauna Culshaw.
The aim of this conference was to foster an interest in undergraduate research and to inspire more students to consider careers in academia. The conference involved clinicians representing each university, at a variety of stages in their careers and with experience in the field of clinical research and academia, presenting talks about their own careers and giving advice for students to consider.
The event was well attended, with delegates from Aberdeen, Dundee and Glasgow Dental Schools. Several students gave poster presentations about their own research projects.
All in all it was a fantastic afternoon and rewarding for all those involved.
Our conference was kindly supported by The INSPIRE program of the Academy of Medical Sciences and the Wellcome trust, The Royal College of Physicians and Surgeons of Glasgow and Taylor Defence Services Limited.
---