Congratulations on 30 years to Dr Marcello Riggio
Issued: Wed, 14 Dec 2016 13:55:00 GMT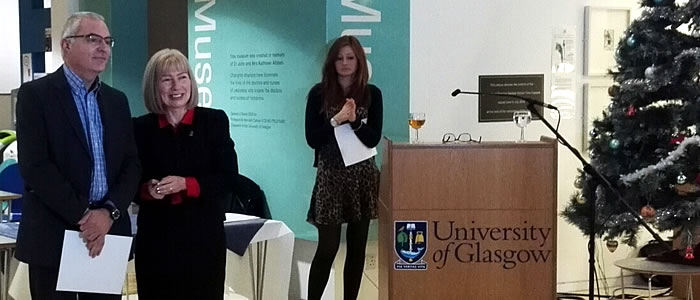 Marcello Riggio commenced his University of Glasgow career in 1986 at the School of Veterinary Medicine, conducting research on equine herpesvirus vaccine development. He obtained his PhD in 1991 and continued postdoctoral research work in this area until 1994, when he became a Postdoctoral Research Fellow at the Dental School. He then developed a research portfolio on the microbiology of oral diseases and was promoted to Lecturer in 1995 and Senior Lecturer in 2002.
His research interests include the role of oral bacteria in systemic diseases and, more recently, his research focus has been host-pathogen interactions in oral diseases of animals. This has led to recent international collaborations with colleagues in industry (Nestlé Purina Petcare, USA) and academia (ACTA, Amsterdam; Araçatuba, Brazil). His research has been recently funded by research grants from several sources, including Petplan Charitable Trust, Horserace Betting Levy Board and Nestlé Purina Petcare.‌
Marcello contributes to the wider national and international agendas in both research and teaching through his administrative roles as Honorary Secretary of the British Society for Oral and Dental Research (BSODR), Secretary/Treasurer of the Oral Microbiology and Immunology Group (OMIG) of BSODR, and Membership Secretary of the Association of Basic Science Teachers in Dentistry (ABSTD). He also serves as a Senior Editor for the Journal of Medical Microbiology.
---