Farewell to David Watson
Issued: Mon, 28 Nov 2016 09:20:00 GMT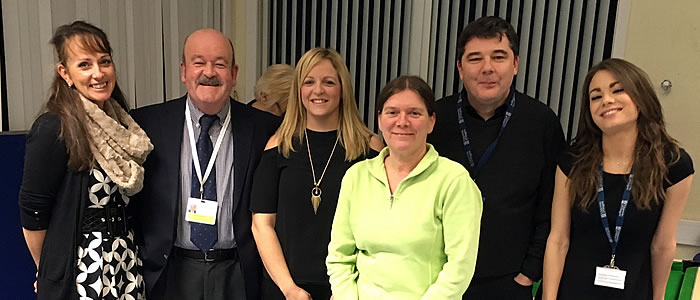 A farewell celebration at the Dental School, followed by a social function in the west End was held on the evening of Friday 25 November 2016 to mark the retirement of David Watson from his post of Senior Clinical University Teacher in Restorative Dentistry. David Joined the Dental School in 2006 as the first academic lead for the new BDS 5 adult outreach teaching programme and also took on the role of Course Coordinator for BDS 5. He achieved great success in these roles and has been universally popular with staff colleagues and students. Through teamwork with the Outreach Administrative Lead, Frank Bonner and other colleagues within the School, contiguous health boards and NHS Education for Scotland, outreach has become a real jewel in the crown of the Glasgow BDS curriculum. This is a typical quote from a recent National Student Survey:
"Outreach is the best thing ever! I definitely could not imagine going into VT without the help of outreach. The tutors at my outreach are fantastic and it is most definitely a positive experience as a 5th year. Every Dental School should make outreach a priority."
David will be greatly missed and we wish him a very long, happy and well deserved retirement.
---