Glasgow Dental School partnership with the University of Rwanda
Issued: Wed, 07 Sep 2016 10:28:00 BST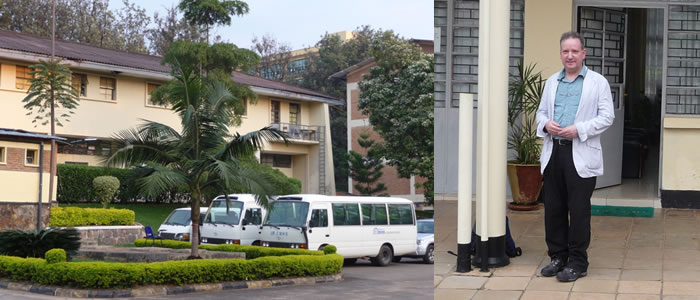 The partnership between the University of Glasgow Dental School and the University of Rwanda School of Dentistry is in its second year. This institutional link transpired when in 2014 Professor Philip Cotton, Professor of Learning and Teaching, University of Glasgow and currently Vice-Chancellor of the University of Rwanda, suggested possible collaborations between Glasgow Dental School and the newly opened BDS Dental School in Rwanda.
In June 2015, with the support of the International Partnership Development Fund, Niall Rogerson, a Clinical University Teacher at Glasgow, visited the College of Medicine and Health Sciences in Kigali. During this two week visit Niall worked with University of Rwanda Faculty to develop a range of activities which would benefit both Schools. The areas identified for inter-school collaborations include sharing of educational resources, educational research, international continuing professional development courses, global health education and undergraduate elective partnerships with the opportunity for co-authoring papers. In addition, NHS Education for Scotland (NES) agreed to share the e-resource Scottish Dental Education Online (SDEO), enabling colleagues at the University of Rwanda to access and contribute to this electronic repository. It is also the intention of the partnership, for Glasgow and Rwanda to host visiting students and staff.
Niall returned for a second visit in July 2016. This visit proved to be particularly useful as the Year Four BDS curriculum was being developed and many of the initiatives and processes which the University of Glasgow Dental School has introduced and further developed are worthy of dissemination. Of particular interest; new pre-clinical and clinical student assessments, teaching quality assurance and a student mentoring programme.
This is the beginning of an exciting partnership with a rapidly developing new Dental School; a partnership that is on course to provide exceptional opportunities for a wide range of collaborative activities which will advantage students, staff and their patients.
---