Laura McGarvie Receives Wolfson Foundation Intercalated Award
Issued: Tue, 09 Aug 2016 15:01:00 BST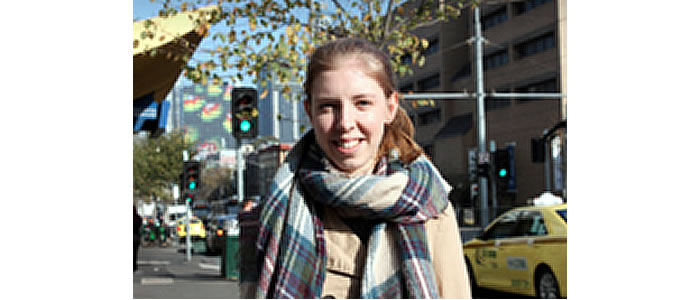 Laura McGarvie, BDS 4 student has received a prestigious Wolfson Foundation, Intercalated Award. This awards programme is administered by the Royal College of Physicians, London.
Each year, Medical Schools across the UK are invited to nominate up to three outstanding medical or dental students, each with a quality scientific project for consideration for the national Wolfson Intercalated award. The academic criteria are very high and only students with a consistently high academic performance and a quality project are selected for these awards. The aim is to support outstanding undergraduate medical / dental students who are likely to pursue a clinical research career.
The total value of the award is £5000, which includes £500 for project consumable expenses.
Laura is delighted to receive the award and says "The intercalated degree is a varied year combining lectures on key research skills and on each specialist subject, alongside a research project. My chosen subject is Women's and Children's Health and my research project will involve evaluation with Childsmile of the Health Visitor referrals to Dental Health Support Workers. I have been fortunate to be awarded the Wolfson Foundation Intercalated Degree Research Fellowship Bursary to support this research proposal."
---