BDS Class of 1966 celebrates its 50th Reunion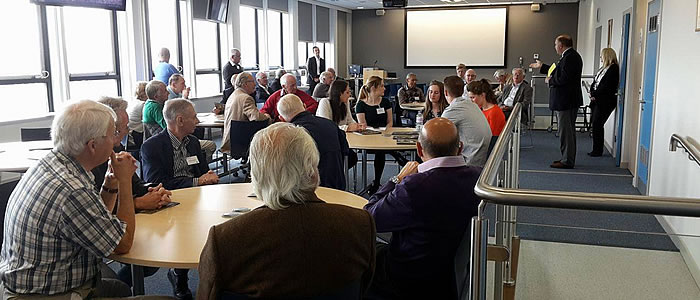 Over 30 Glasgow BDS graduates from 1966 were in Glasgow on 17th and 18th June to celebrate their 50th Reunion. Some had travelled from as far away as Israel and Australia to join the 'get together'.
On the morning of 18th June, a tour of new facilities in the Dental School was organised, to demonstrate some of the changes in teaching methods over the past 50 years. The alumni were welcomed by Jeremy Bagg, Head of the School, in the Dorothy Geddes Mutimedia Facility before the tour commenced. A group of five students who have just passed Finals and are due to graduate on 1st July escorted the alumni in small groups as we demonstrated the 3D digital head and neck model, virtual microscopy, simulated life support training in the new Jim Rennie Suite and the use of the 'flipped classroom' technique in pre-clinical skills teaching. Our BDS 5 students were fascinated speaking to the alumni of their experiences training 50 years ago, whilst equally the alumni were very interested in the learning and teaching resources available to current students.
Following the Dental School visit a coach transported the alumni, many with their spouses, to Gilmorehill for lunch and a tour of the Main Campus.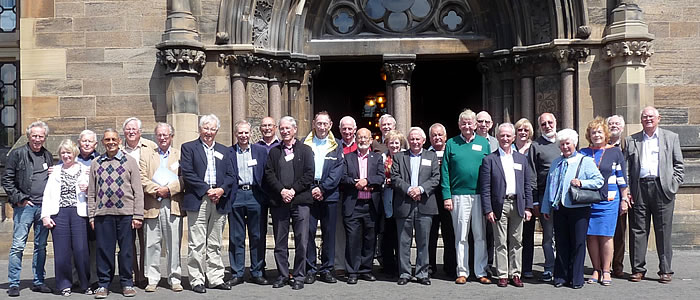 We look forward to welcoming future groups of alumni to the Dental School as they celebrate their respective reunions. If you are interested please contact either Jeremy Bagg (jeremy.bagg@glasgow.ac.uk) at the Dental School or Laura Morton (laura.morton@glasgow.ac.uk) in the Development & Alumni Office
---
First published: 1 July 2016