Research Excellence Framework 2014 outcome
Issued: Fri, 19 Dec 2014 11:28:00 GMT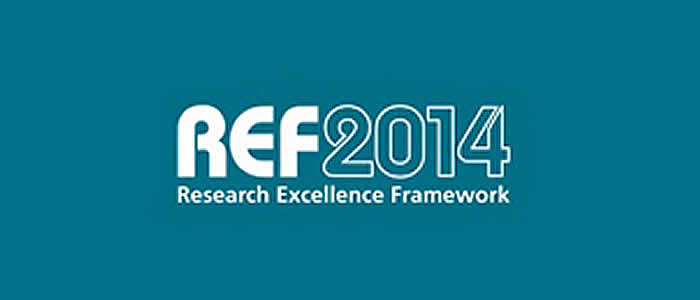 The results of the Research Excellence Framework (REF) 2014 were announced on 18 December and the submission from Glasgow Dental School has been rated very highly. On a scale from 4* to 0, 93% of its research activity was rated as either 4* ('Quality that is world-leading in terms of originality, significance and rigour') or 3* ('Quality that is internationally excellent in terms of originality, significance and rigour but which falls short of the highest standards of excellence') .
Interpretation of the data is complicated by the fact that this time there was no specific Unit of Assessment (UoA) for Dentistry, unlike previous research assessment exercises of this type. Instead, Dentistry was assessed in a grouping (UoA 3) with Allied health professions, Nursing and Pharmacy, which received a total of 94 submissions. Within that panel, among the returns that included Dental Schools Glasgow was 8th equal overall, and 6th for both outputs and impact. Glasgow was in the top quartile of the 94 submissions to UoA 3 (9th equal) for research rated at the two highest quality levels of 4* and 3*.
Preparation of the submission was led by the Director of Dental Research, Professor Lorna Macpherson. Its content focused on the work of the two main research groups in the School, namely the Community Oral Health Group led by Professor Macpherson and the Infection & Immunity Group led by Professor Gordon Ramage. The submission scored particularly highly in the area of Research Impact, 70% of which was rated as 4* and 30% as 3*, reflecting the influential impact of the research related to the Childsmile programme and to dental instrument decontamination.
The result represents a significant improvement on the outcome of the RAE 2008. The proportion of our overall research profile rated at 4* has doubled from 15% to 30%, and the combined percentage of 3* and 4* research has increased from 60% to 93%. This result provides reassurance that the research strategy of the Dental School is bearing fruit and its trajectory continues on an upward track.
The University of Glasgow as a whole performed exceptionally well and was placed 12th overall in the UK and 2nd in Scotland. The percentage of the University's research judged to be 'internationally excellent' or better has risen from 56% in 2008 to 81% and research judged to be 'world-leading', the top category, has doubled to 31%. Full details are available at http://www.gla.ac.uk/research/news/headline_384581_en.html
Information on the Dental School's research strategy, programme and postgraduate research student opportunities can be found at http://www.gla.ac.uk/schools/dental/research/
Full details of the REF 2014 outcome can be found at http://www.ref.ac.uk/ .
---