Seminar room named after Ken Stephen, formerly Professor of Dental Public Health
Issued: Fri, 21 Nov 2014 12:13:00 GMT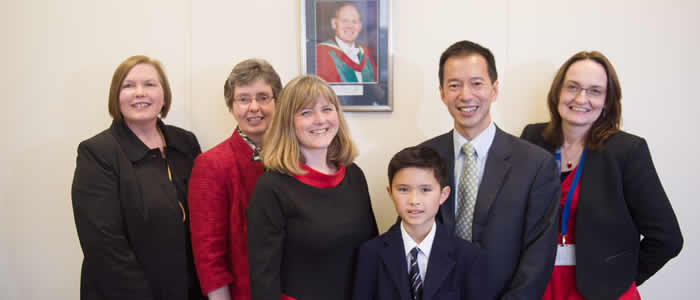 The Community Oral Health Seminar Room at Glasgow Dental Hospital and School was named in memory of the late Professor Ken Stephen on 23 October 2014. The Dental School Executive Committee took the decision to name the room after Ken Stephen in recognition of the major contribution which he made to academic dentistry and dental public health at the local, national and international levels. For over 35 years Professor Stephen played a major role in shaping the academic activity in the Dental School and he was extremely well known and respected by both staff and students.
At the naming ceremony, Lorna Macpherson, Professor of Dental Public Health, paid tribute to her former Head of Department and mentor. This was followed by a short, very well received video podcast from Ken's son, Grant, who now lives in the United States of America. For those that knew his father, this summoned up great well-remembered images of him within the Dental Hospital and School.
The seminar room is used for undergraduate and postgraduate teaching and as a meeting room for the Community Oral Health Section. It has videoconferencing equipment which facilitates communication and collaborative working relating to education and research.
---