Dental Netball Team Takes on Medics
Issued: Thu, 13 Nov 2014 10:04:00 GMT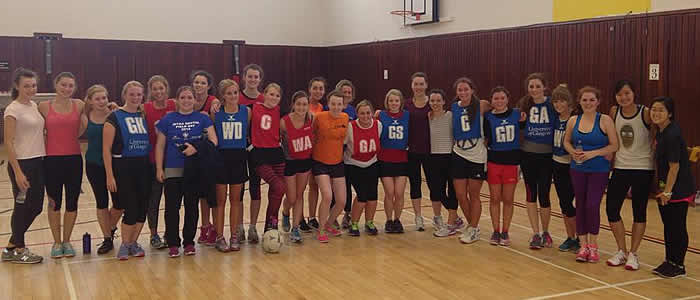 On Saturday the 11th of October the dental netball girls took on their first ever opponents: the medic netballers. After a few training sessions over summer, the girls felt that they were ready to challenge another team; and with our sports day in Birmingham just around the corner, it was great timing for a practice match.
With a few of the girls being, a little bit "tired" from a birthday party the night before, we thought that we may have slightly hindered our chances of winning. However, as we got up and running, everyone came into themselves. We may have struggled to acquire some victim's volunteers to play centre, nevertheless, the girls gave the medics a good run for their money, and the teams seemed very evenly matched.
With a few scoring glitches (ahem Becky Coulter) we didn't actually manage to get a full time score, but there were some great plays from both teams and certainly lots to build on for the future!
I would like to thank the medics for a great game, and we will definitely be organising more matches and training sessions in the future. Next challenge: bring on the vets!
Rachel Goldsmith, BDS3
---