Dental School Scientists Obtain Research Grant To Investigate Oral Disease In Cats
Issued: Tue, 21 Oct 2014 15:13:00 BST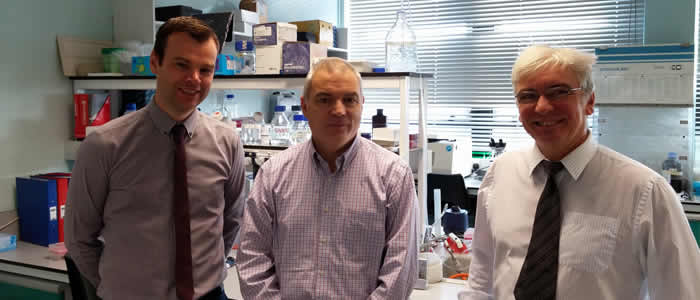 Dr Marcello Riggio, Dr Christopher Nile and Dr David Lappin (Dental School) and Professor Bennett (School of Veterinary Medicine) have been awarded a scientific research grant (£89942) from the Petplan Charitable Trust. The research will involve collaboration with co-applicants at Cardiff University (Professors Alastair Sloan and Steven Denyer).
The study will further investigate the chronic oral inflammatory condition known as feline chronic gingivostomatitis (FCGS) and continues previous studies conducted by the group into this disease (see previous news item 'Dental School PhD Student Wins Young Scientist Award'). FCGS causes much pain and distress in cats but remains the most challenging of the feline oral diseases to treat.
In vitro cell-based and 3D model systems will be used to investigate the underlying cause of FCGS, to identify the initial innate immune response to identified pathogens and to investigate the efficacy of both existing and potentially novel antimicrobial, anti-inflammatory and anti-viral therapies. It is anticipated that therapeutic intervention to reduce inflammation and microbial activity will ultimately lead to improvement of the oral health of cats with FCGS.
---