Dental School Postgraduate Student Wins Multiple Awards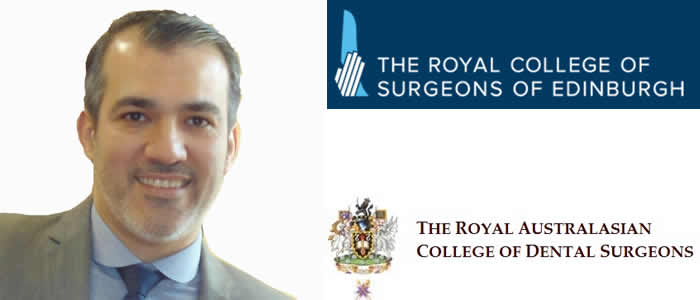 Dr Mohammed Almuzian, a postgraduate dental student studying for the Doctorate in Clinical Dentistry (D.Clin.Dent.Orthodontics), has recently won three awards.

He was the recipient of the William Houston Gold Medal (MOrth RCS Edinburgh) for achieving the most meritorious performance in the Membership of Orthodontics examination of the Royal College of Surgeons of Edinburgh in 2013/2014. The exam at the Royal College of Surgeons of Edinburgh is taken at the end of the three-year MSc/DDS/DClin.Dent (Orthodontics) programme in which all candidates are required to submit their personally treated clinical cases and undergo various components examining their clinical competency.

The prestigious William Houston Gold Medal is awarded to the candidate with the highest mark in the exam that year. Mohammed achieved the gold medal this year out of approximately 80 candidates worldwide and he will be presented with his prize at the forthcoming British Orthodontic Conference, held in Edinburgh this September.

Mohammed also achieved the top score in the orthodontic membership exam of the Australian Royal College of Dental Surgeons (MARCDS. Orthodontics) conjoint with MOrth RCS Edinburgh 2014.
To add to these two examination successes, he also won First Prize at the Croydon Orthodontic-Restorative Day, UK 2014. All of us at the Dental School join in congratulating Mohammed on his well-deserved successes.
---
First published: 5 September 2014