Staff Members Enjoy Volunteering for Commonwealth Games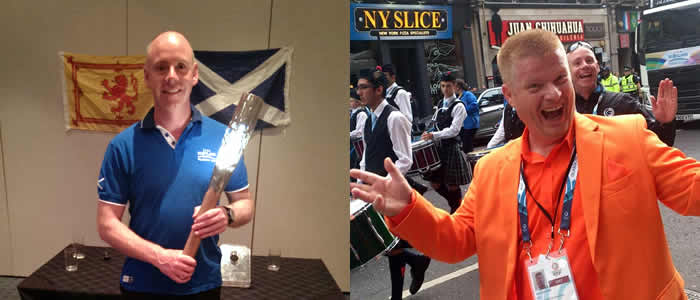 Two of our staff members recently had the experience of a lifetime as they volunteered at the recent Commonwealth Games in Glasgow. Robert McKerlie and Neil Nairn had been preparing for months for their role in the games, and the experience did not disappoint them.
Robert McKerlie was appointed as a cast performer for the Opening and Closing Ceremonies, requiring weeks of rehearsals and an unforgettable experience in front of a television audience of over a billion people. He has written about his experience as "You Look Like a Man Who Could Push a Cow Over The Moon"
Neil Nairn was involved with the Queen's Baton Relay before he then took the role of "Mascot" & Chaperon during the games themselves, allowing him to get up close with dozens of top sports men and women. He has also written about his experience in "The Queen's Batton Relay (A Unique Experience)"
---
First published: 19 August 2014