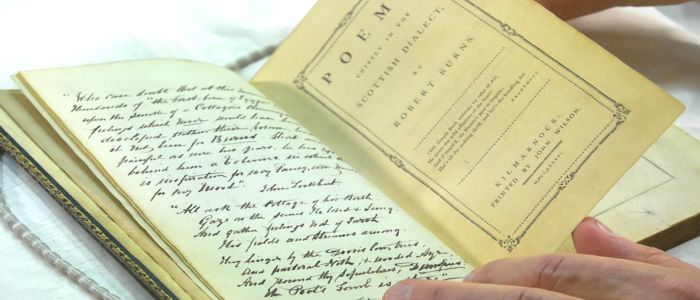 Shaw Scholarship for Postgraduate Studies
Thanks to the huge generosity of the family of Frank and Susan Shaw, the Centre for Robert Burns Studies has been able to award a 'Shaw Scholarship' in recent years for postgraduate research in Robert Burns study or a related topic. This is making a huge contribution to the enablement of early-career Burns scholars and to Burns scholarship generally. Our sincere gratitude to the Shaw family!
See below for more information on the scholars and their topics.
2020-21: Alan Beck and Carlos Llaza
As a mark of the strength of postgraduate research within Burns Studies, we're delighted to announce two recipients of the Shaw scholarship for 2020-21 academic year. Alan's and Carlos's projects, which will form the basis of their PhDs, are very different but equally exciting additions to the knowledge and understanding of Burns and his legacy.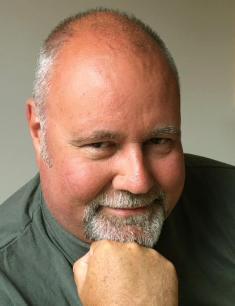 Alan D Beck - Robert Burns and Greenock: 19th Reception and Civic Society
Undertaking doctoral research at the University of Glasgow's Centre for Robert Burns Studies as a mature student is a new experience for me. It is the first time in my life that I have studied whilst supporting a wife and two sons, both of whom are also studying at the University of Glasgow. It should therefore come as no surprise that the knowledge that I have been awarded the Shaw Scholarship has been a great support to me, and I am extremely honoured and immensely proud to be a recipient As a resident, steeped in the history of Greenock and with a tremendous interest in the development of the town and its Burns club, I relish the opportunity of undertaking a PhD entitled Robert Burns and Greenock: 19th Century Reception and Civic Society. I believe that this research fits well with the founding principles of the Centre for Robert Burns Studies and makes a significant contribution to knowledge in this field. I also firmly believe that it fits well with the ethos of the Shaw Scholarship.
I have been a devoted admirer of Robert Burns for most of my life. I have delivered numerous Immortal Memories and have been singing Burns songs for 40 years. I have been a member of Greenock Burns Club for 17 years (President 2019 – 2020), and I am an archivist in its Exhibition/Archive room. Currently I am transcribing the minute books and through studying these, in conjunction with the Club's artefacts, I have become fascinated by the intertwining of the Club and Greenock society. The insight I have gained into the development of the Club and the Burns Movement (including how civic society reacted to Burns' cultural afterlife) will facilitate a great deal of original research. Whilst I have a most interesting and useful archive at my fingertips in Greenock, I will also be able to spend some weekends at the Burns Club of London, examining their archive as part of my research into Colin Rae Brown. My current position as Junior Vice-President of the Robert Burns World Federation also allows me access to these records and to those of the Burns Federation.
Burns is often described in the early minute-books of Greenock Burns Club as "The Ayrshire Poet"; so how and why did the Burns movement begin and develop so strongly, not in Ayrshire, but in Greenock? This question will be answered in nine chronological chapters, beginning with the foundation of Greenock Burns Club. I will present case studies of the club's development (and that of the wider movement), focusing on influential individuals such as Colin Rae Brown and the family of Mary Campbell, and explore key themes of importance during the Club's first century. I will chart the movement's growth in Renfrewshire and explore how Greenock society viewed the Club during this time, examining its membership and their standing in that society. I will also examine the speakers who proposed the Club's Immortal Memory and analyse its reputation through their renown. I will utilize material from the minute-books, club artefacts and unique correspondence from its archives, as well as newspaper articles and published biographies. I am so looking forward to rolling up my sleeves and getting stuck in!
Carlos Llaza – The Sound of a Rhinoceros: On Translating Robert Burns into Spanish
Receiving the Shaw Scholarship is an honour. I truly appreciate this opportunity, as it will allow me to continue pursuing my interest in Robert Burns's poetry and his connections with the Spanish-speaking world. Undoubtedly, this support will be vital to the accomplishment of my endeavour.
My project, The Sound of a Rhinoceros: On Translating Robert Burns into Spanish, is an interdisciplinary study focused on creating the first rendering of Burns's complete official canon into Spanish (or more precisely, Castilian), and on exploring possible links between Burns and the Spanish-speaking world. While research on Anglo-Hispanic Romanticism has made significant progress in recent years, Burns and his work are yet to be included in these studies. This project thus aims at two main objectives: to recreate the emotional sound of Poems Chiefly in the Scottish Dialect in Spanish; and to assess the influence of Spanish-speaking culture in Burns, as well as the Scottish bard's impact in these countries' literatures, through a close examination of Romantic ideas and Romanticism.
The title comes from a letter in which Burns suggested that certain Dumfriesshire locals had "as much idea of a Rhinoceros as of a Poet". Burns himself being the greatest unknown writer in the Spanish-speaking world, the appropriation seemed rather suitable.
I will always be grateful to the Scottish Literature department for selecting my application and mostly to Frank and Susan Shaw for their generosity. Were it not for them, I would not be able to show what a rhinoceros sounds like in my mother tongue.
2019-20: Megan McManus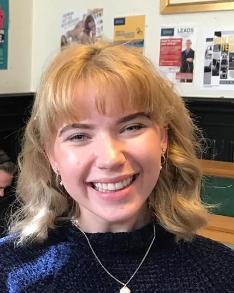 To me the Shaw Scholarship means a huge amount. Put simply, without it my academic career would most likely have ended. With it, I am able to pursue an area of research that I am both passionate about and fully dedicated to. It has enabled me to continue doing what I love, and for that I will be forever grateful to the Shaws. I feel honoured to be the recipient of such kindness, and I hope that with my work I can do my benefactors proud. My area of research focuses on Allan Ramsay, a predecessor and inspiration of Burns. In my research I will interrogate the role of the female figure in the expression of Scottish Nationalist and Jacobite sentiments within the poetry of Ramsay. In doing so, I hope not only to discuss the importance of the role of women in Ramsay's poetry, but also to reveal both interesting and important points around this issue within Burns' poetry, influenced by Ramsay. It means a great deal to me to have been selected as a Shaw Scholar, and to have had such a great amount of confidence and trust in my research bestowed upon me. In the coming months I will work hard to prove myself a worthy recipient and look forward to completing my research in a field that I am privileged enough to be enabled to study in.
2018-20: John Mackenzie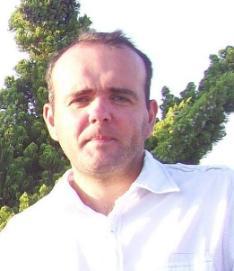 I am extremely grateful for the opportunity that the Shaw Scholarship has provided in enabling me to pursue my long-standing interest in the works of both Robert Burns and John Steinbeck. Without this support, I simply would not be able to undertake this research.
My thesis looks at the influence the writing of Burns had on the American author Steinbeck. Reference is quite often made to how Steinbeck appropriated the title for his 1937 novella Of Mice and Men from Burns's 'To a Mouse' but, surprisingly, nobody has examined the depth of influence that Burns had on Steinbeck's writing in general. My research, begun in October 2018, is being undertaken on a part-time basis. Good progress is being made thus far in determining the level of influence that is apparent, firstly from Steinbeck's body of work, but also from what is alluded to in his private writings and those of his family and companions. He was a prolific letter-writer and there is a large body of correspondence to which I will refer in order to establish the influence, or otherwise, of Burns on Steinbeck.
Perhaps unsurprisingly, the thesis will include a chapter devoted specifically to Of Mice and Men, and it is that chapter my research is currently concentrating on .
2017-18: no award
2016-17: Kevin Gallagher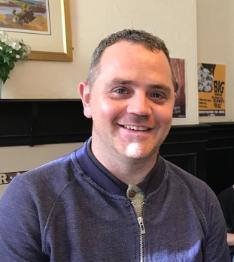 I was awarded the Shaw Scholarship in the summer on 2016, to undertake an MPhil degree at the University of Glasgow. My dissertation, "Sitting in the mud and telling dirty stories about poets": Robert Burns and the modern Scottish Renaissance, focussed on reception of Robert Burns in the Modernist era in Scotland (1920-1960). I investigated the literary responses to Burns of four major Scottish writers of the period: Hugh MacDiarmid, Catherine Carswell, Edwin Muir and James Barke.
The funding I received from the Shaw Scholarship enabled me to alleviate the financial restraints that would have prevented me undertaking the research. I worked part-time alongside my studies, but the assistance from Shaw's allowed me to dedicate as much time as possible to ensuring the work I carried out was of a high academic standard. I was awarded my MPhil degree in January 2018, having submitted in October 2017 and having to make only minor corrections.
The Shaw Scholarship not only allowed me to engage in Masters-level research; as a result of my work, I have gone on to PhD research, where again my focus is on Robert Burns this time investigating his textual legacy throughout the nineteenth century. I am now entering my third and final year of this doctoral work. I have also been able to present my work to various audiences in different locations, such as Ellisland Farm, Aix-Marseille University, University of St Andrew's and Greenock Burns Club. I have also undertaken teaching work in the Scottish Literature department at the University of Glasgow, where I will perhaps be able to engage with a future Shaw Scholar.
Without having the Shaw Scholarship to begin me on my postgraduate academic path, I would never have been able to take advantage of these opportunities. I am deeply grateful to the Scottish Literature department for selecting my application in 2016 for this scholarship, and even more grateful to Frank and Susan Shaw for the support they have, and continue to, provide to Scottish literary studies in Glasgow.