Press coverage
Press coverage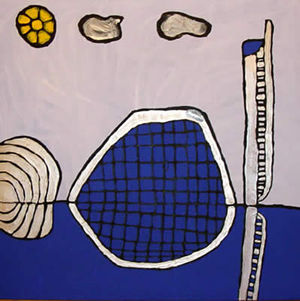 From September 2002 until March 2004 the project ran under a press embargo. During this time, it was called 'Contributory factors in accent change in adolescents'. The press embargo was in place to protect the period of data collection during which we worked intensively with adolescents from two schools in Glasgow. This seems to have been successful, in that follow-up interviews at the end of the project showed that our informants were not aware that we were particularly interested in the impact of television on speech.
You can find the initial press release for the project here and the press release on the submission of the project report here.
Press coverage of the project includes:
• 'Scots going Cockney for Cat and Alfie', Daily Star 04/03/04
• 'Cockney creep puts paid to the patter', Evening Times 04/03/04
• 'We fink, so we are from Glasgow', Times Online 04/03/04
• 'Blimey, Glaswegians is talkin' like EastEnders', The Scotsman 04/03/04
• 'Soaps may be washing out accent', BBC NEWS online 04/03/04
• 'Scots are in a bit of a bovver', Daily Express 04/03/04
• '£120k to save mother tongue', Daily Record
• 'Cockney' Scots, Scottish Sun 04/03/04
• 'Effects of TV accents to be studied', Aberdeen Press and Journal 04/03/04
• TV programmes – Reporting Scotland, Richard and Judy.
• Radio – Radio Scotland, Radio 5 Live, Real Radio.