ESSE 2010, Seminar 31
ESSE 2010, Seminar 31
Dis/placing the British Empire: theoretical and critical views from Scottish studies
The next bi-ennial International Conference of the European Society for the Study of English (ESSE) will be held in Torino (Turin) in Italy, 24-28 August 2010.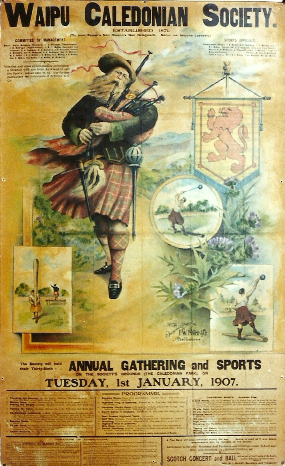 The conference hosts a number of Scottish events and seminars, as listed on the conference programme. The information on this page is all about seminar S.31, on 'Dis/placing the British Empire: theoretical and critical views from Scottish studies', convened by Carla Sassi (University of Verona) and Theo van Heijnsbergen (University of Glasgow). Recent scholarship depicts the British Empire not as an unchanging monolithic entity but as continuously renegotiated at its core as well as its margins. Within this complex dialectics, Scottish imperial networks acted both centripetally and centrifugally, contributing to the cultural construction of the centre whilst simultaneously undermining its cohesiveness by staging a distinct national affiliation. Similarly, Scottish imperial literature voiced discourses of identification with and resistance to the same centre. The theoretical as well as empirical topics in session S.31 address, in the above context, a wide range of issues, such as pre- and post-Union Scottish colonial nationalism; representations of colonial relations in Scottish literature; representations of Scottishness in (post)colonial literatures; and diasporic Scottishness/Scottish migrant identities.
Session S.31 will stretch across two time slots, one half of the papers being discussed on Wednesday 25 August, at the Palazzo Nuovo, room PN36, 16.30–18.30, with discussion of the other papers on the next day, Thursday 26 August, 16.30–18.30, at the Palazzina Einaudi, room E5.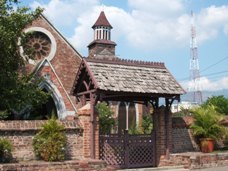 We will update this site/page when new information becomes available, so this information may not always be the same as the original ESSE website itself. The full version of these discussion papers will become available on our website from early July onwards. Everybody intending to attend the seminar is urgently encouraged to read these in advance of the actual conference. At the conference itself, speakers will briefly reiterate the main points of their paper, with the rest of the allocated time being used for discussion of the paper and the issues raised.
RUNNING ORDER
Wednesday 25th August, Palazzo Nuovo, room PN36, 16.30-18.30
Gioia Angeletti
Ian Brown
Liam Connell
Bashabi Fraser
Patrick Hart
Graham MacDonald
Alan Riach
Thursday 26th August, Palazzina Einaudi, room E5, 16.30-18.30
Giovanna Covi
Jessica Lavrijsen
[Wilson MacLeod]
Kei Miller
Jacqueline Ryder
Silke Stroh
N.B Room changes may occur at the last minute, so do check the official conference programme on arrival.
Photographs courtesy of C. Sassi
Above: St Andrew Parish Church, Kingston, Jamaica
Right: Campbell Street (Lebuh Campbell), George Town, Penang, Malaysia