Determining Form: Creative Non-Fiction Journeys
University of Glasgow, 11th and 12th June 2010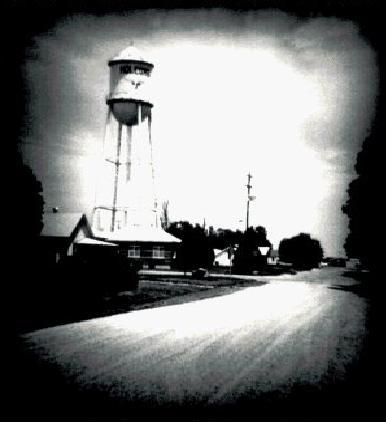 Determining Form is an international two-day conference to be held at the University of Glasgow on 11th and 12th June 2010. This conference will provide writers and researchers across varying disciplines an opportunity to discuss a range of topics relating to contemporary creative non-fiction, with specific reference to its role in establishing new forms of expression. Postgraduates and scholars will meet to discuss theories of creative non-fiction, its impact on academia, its history and its future.

Creative non-fiction encompasses a wide range of genres, including biography, autobiography, travel writing, memoir, journalism and essay writing. Determining Form is interested in how these genres allow authors to investigate literary spaces with a focus on the journey rather than the destination, facilitating the exchange of ideas and a writing process that embraces potentiality rather than reinforcing established modes of expression.

Please register to attend the conference by downloading and completing this registration form
Click here to view the abstracts.
Click here for travel and accomodation information.
Click here to view the conference schedule.
Please check back for updates. Any queries, please email determiningformconference@gla.ac.uk
Confirmed Speakers:
Kapka Kassabova

Kapka was born and raised in Bulgaria in the 1970s, and educated by her scientist parents, the French College in Sofia, and two New Zealand universities. After the fall of the Berlin wall, her family emigrated to New Zealand, where her first poetry collection All Roads Lead to the Sea was named Best First Poetry Book at the 1999 Montana Book Awards, and her novel Reconnaissance received the 2000 Commonwealth prize for Best First Novel in Asia-Pacific. Her travel essays on Berlin and the eunuchs of Delhi were recipients of the NZ Cathay Pacific Travel Writer of the Year award.
She writes the occasional travel guide for the Globetrotter series.
Kapka now lives in sunny Edinburgh as a cultural mongrel. Her latest poetry collections are Someone else's life and Geography for the Lost (Bloodaxe).
Kapka's memoir Street Without a Name (Portobello) is a coming of age story at the end of Communism, and an unsentimental journey across post-communist Bulgaria. It was shortlisted for the Dolman Club Travel Book Award and the European Prix du Livre in 2009.
Kapka writes for the Guardian, the TLS, The NZ Listener, The Sunday Times, Vogue, and BBC Radio 4 and Radio 3. She is currently the Royal Literary Fund Fellow at Strathclyde University in Glasgow.
For more information visit www.kapka-kassabova.com

Sarah Bakewell

Sarah came to writing via a long route which began with being born in Bournemouth, on the south coast of England, and almost immediately began travelling taken all over the world by her parents. After stints in Europe, Russia and Australia, Sarah settled in England studying philosophy at the University of Essex.

Since 2002, her main job has been writing. She also teaches writing courses in both fiction and non-fiction, curates occasional exhibitions, and catalogues old books for the National Trust.

Her first two books explored the lives of extraordinary but little-known people from history. The Smart is a courtroom drama, revolving around the eighteenth-century courtesan and swindler Margaret Caroline Rudd. The English Dane is a biography of nineteenth-century explorer, revolutionary and spy Jorgen Jorgenson. How To Live: A Life of Montaigne in one question and twenty attempts at an answer is an unorthodox biography of the sixteenth-century philosopher and essayist Michel de Montaigne, one of the most humane and likeable writers who ever lived.
For more information visit www.sarahbakewell.com
Rodge Glass

Rodge was born in 1978 and is originally from Cheshire, though he has now been in Scotland since 1997, and since then most of his family have scattered all over the globe.

His first book, No Fireworks was nominated for The Authors' Club first Book Award (UK), The Saltire First Book Award (Scotland), The Dylan Thomas Prize (Worldwide) and The Glen Dimplex First Novel Award (Ireland).

Rodge's second novel, Hope for Newborns, is a tragic comedy set in a Manchester novelty barber shop.

From 2002-2005 Rodge spent three years as personal assistant to Alasdair Gray before embarking on an unorthodox, messy book on his life and work. Rodge has known Alasdair for a decade now and has filled many roles in that time – student, secretary, signature forger, driver, researcher, advisor, tea maker and paper boy – here he attempted one more. Alasdair Gray: A Secretary's Biography cheekily took Boswell's infamous portrait of Samuel Johnson as its template. Gray co-operated with the project throughout but it is entirely independent – the subject agreed not to read a word of the result until public release, and promised not to sue once he has seen it. The book won him the Somerset Maugham Award and was also nominated for The Scottish Arts Council Award for Non-Fiction.

Since September 2008 Rodge has been the Writer in Residence at Strathclyde University.
For more information visit www.rodgeglass.com
Picture from In Cold Blood courtesy of Gordon Stettinius at www.eyecaramba.com
This conference is generously supported by the Graduate School of Arts and Humanities.