Scottish Writers Showcase and Drinks Reception - 22 August, 18:00 – 20:00, University of Glasgow Memorial Chapel
Scottish Writers Showcase and Drinks Reception 2019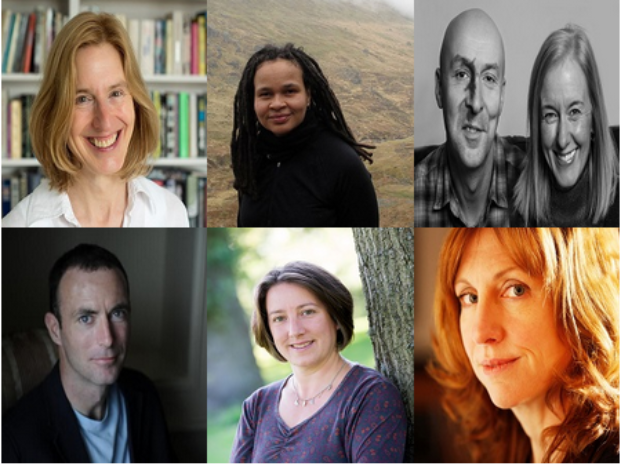 Ajay Close, Amanda Thomson, Anna Levin, Ambrose Parry (pseudonym used by the writing duo Chris Brookmyre and Marisa Haeztman), Martin Macintyre and Polly Clark will be reading and discussing their work with Professor of Creative Writing, Louise Welsh, in honour of Publishing Scotland's International Fellows 2019.

The fellowship facilitates international exchange and comprises ten invited publishing Fellows from Germany, France, Norway, Lithuania, US, the Netherlands, Portugal and Spain.
'Now more than ever, it's vital that we maintain our international connections and ambition. The book world is fuelled by relationships that we make through book fairs, selling rights and licensing, and the Fellowship scheme allows us to develop and deepen those relationships between the Scottish publishing industry and the rest of the world.' Marion Sinclair, Chief Executive of Publishing Scotland
This is a wonderful opportunity to engage with some of the most talented writers working in Scotland today and to mingle with international publishing professionals. The showcase is free and will be followed by a wine reception.
All Welcome.
This event is brought to you by Creative Writing at Glasgow and the School of Critical Studies in association with Publishing Scotland as part of their welcome to their International Publishing Fellows, who you can learn more about at Publishing Fellowships - the 2019 Fellows
---
Authors' Bios
Ajay Close
Ajay Close is an award-winning journalist as well as a playwright and novelist. Her first novel, Official and Doubtful, was longlisted for the Orange Prize. Her fourth, A Petrol Scented Spring, was longlisted for the Walter Scott Prize for Historical Fiction. Her most recent novel is The Daughter of Lady Macbeth. Close's next novel, What We Did in the Dark, will be published in spring 2020.

Amanda Thomson
Amanda Thomson is a visual artist and writer who teaches at the Glasgow School of Art. She graduated with a first from Glasgow School of Art and has an MFA from the School of the Art Institute of Chicago. Her arts-based PhD, from UHI/ the University of Aberdeen, is about the forests of Abernethy and Morayshire. Her artwork is often about notions of home, movement and migration, landscapes and how places come to be made. She divides her time between Glasgow and Strathspey. A Scots Dictionary of Nature is her first book.

Ambrose Parry

Ambrose Parry is a pseudonym for a collaboration between Chris Brookmyre and Marisa Haetzman. The couple are married and live in Scotland. Chris Brookmyre is the international bestselling and multi-award-winning author of over twenty novels. Dr Marisa Haetzman is a consultant anaesthetist of twenty years' experience, whose research for her Master's degree in the History of Medicine uncovered the material upon which this series, which began with The Way of All Flesh, is based. The Way of all Flesh was longlisted for both the Theakston Old Peculier Crime Novel of the Year Award and the McIlvanney Prize for Scottish Crime Book of the Year. @ambroseparry

Anna Levin
Anna Levin is a writer with a special interest in people's connection with the natural world, and she makes complex scientific subjects interesting and accessible to a general readership. A former section editor with BBC Wildlife magazine, Anna now writes for a variety of publications and environmental organisations – including eight years as a contributing editor with the Royal Botanic Gardens Edinburgh. In 2014, she collaborated with renowned wildlife photographer Laurie Campbell for the book Otters: Return to the River.

Martin Macintyre
An acclaimed author, bàrd and storyteller Martin Macintyre has worked across these genres for over twenty years; he has written eight works of fiction and one collection of poems. In 2003 his short-stories in Gaelic and English, Ath-Aithne (Re-acquaintance), won The Saltire Society First Book Award. His novels Gymnippers Diciadain (Wednesday Gymnippers) and An Latha As Fhaide (The Longest Day) were in contention for their Book of The Year awards in 2005 and 2008 while his second story collection Cala Bendita 's a Bheannachdan (Cala Bendita and its Blessings) was shortlisted for both The Donald Meek Award and The Saltire Literary Book of The Year in 2014. In 2018 his latest novel Samhradh '78 (The Summer of '78) was long-listed for the Saltire Fiction Book of the Year and Ath-Aithne was published in French as Un passe-temps pour l'été (A Summer Past-time) - a first for Gaelic fiction! Martin has written two novels for younger people Tuath Air A Bhealach and 'A' Challaig Seo Challò' the latter of which one The Donald Meek Award in 2013. Martin's bilingual poetry collection Dannsam Led Fhaileas / Let Me Dance With Your Shadow was published in 2006 and in 2007 he was crowned 'Bàrd' by An Comunn Gàidhealach. Since 2010 he has been an Edinburgh 'Shore Poet'. Martin has been a guest at Stanza, The Edinburgh International Book and Storytelling Festivals, Scotland Week in New York, IFOA Toronto and is a regular contributor to The Ullapool Book Festival.
Polly Clark
Polly Clark was born in Toronto and lives in Helensburgh on Scotland's West Coast and on a
houseboat in London. Her four poetry collections have between them won the Eric Gregory
Award, been shortlisted for the TS Eliot Prize and the Michael Marks Awards, and selected twice
as one of the Poetry Book Society's books of the year. Her first novel Larchfield won the MsLexia
Novel Prize and was published in 2017 to critical acclaim.
Chair's Bio
Louise Welsh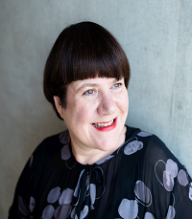 Louise Welsh works in several forms including novels, short stories, opera libretti, radio, performance and sound art. She has written eight novels, most recently Plague Times Trilogy, a series of books exploring a contemporary pandemic. Louise is editor of Yonder Awa, a collection of poetry on the theme of Scotland and the North Atlantic slave trade by Scottish and Caribbean writers (2014) and 'Ghost, One Hundred Stories to Read with the Lights On' (2016).
Louise has collaborated on four operas with the composer Stuart MacRae (each produced by Scottish Opera). Their latest collaboration Anthropocene, premiered to wide acclaim in 2019 and will have its Austrian premier at Salzburg State Theatre in May 2020. Louise has also written for the stage, most recently King Keich (2018) based on Alfred Jarry's Pere Ubu. She has received several awards and international fellowships, including an honorary fellowship from the University of Iowa's International Writing Program and the City of Glasgow Lord Provost's Award for Literature. She was a University of Otago Scottish Writers' Fellow at Pah Homestead, New Zealand (2016). Louise is Professor of Creative Writing at University of Glasgow and a Fellow of the Royal Society of Literature @louisewelsh00
First published: 30 July 2019