Dr Alexey Ganin
Lecturer in Inorganic Chemistry (School of Chemistry)
telephone: 0141 330 8404
email: Alexey.Ganin@glasgow.ac.uk
https://orcid.org/0000-0002-3754-5819
Research interests
The research in Ganin's group spans across four topics:
1. Storing Excess Renewable Energy as Fuels
We believe green energy is great way to heat our homes but what if the wind is not blowing and sun is not shining? This is a big challenge for renewables but storing excess energy as fuels for later use can be a great solution to this issue. We work on solid state electrocatalysts that could help for simple and efficient generation of H2, CH4 and other carbohydrides from water and /or CO2. Below is the snapshot of activities across the group we have taken that may bring us closer to practical and dependable solution to future energy storage without increasing costs.
Innovations aimed at converting potentially harmful gases like CO2 into chemical could be key to finding the long term solution to limiting and reversing climate change in the decades to come. Another approach is to use the excess of electric energy to generate ultra-pure H2 from water which can be stored and later fed into a fuel cell. Our recent work drew attention to a simple design where the molecular electrocatalyst for H2 production can be immobilized on the solid substrate to warrant the high stability of the electrode without significant loss in catalytic activity. The story now published in Nature Comms. was backed up by the comprehensive computational work which helped us to understand the mechanism of the reaction and we are now designing new system which can show improved characteristics.
"Tuning and mechanistic insights of metal chalcogenide molecular catalysts for the hydrogen-evolution reaction"
Nature Communications (2019)
Innovation can limit and reverse climate change; therefore, fundamentally new approaches are needed to the way we view the catalyst for hydrogen evolution. In our recent work we looked at various 2D systems similar to graphene in structure. That means their surfaces look like East-Asian terraced rice paddies, consisting of terraces (basal planes) intertwined with steps (edges). However, until recently, predominantly edge-sites have been shown to be active for electrocatalytic reactions. The basal planes, despite being the predominant feature of the surface, are considered inactive. It is an obvious question why can't we exploit the 2D feature of TMCs and harvest the energy from the basal planes? Our research has shown that the metallic type of conductivity in a 2D telluride can lead to electrocatalytic performance originating from the basal planes. That means we can harvest H2 by utilizing the entire surface of the catalyst. This work has been recently published in Energy Technology and out article was named the Best of Energy Technology 2018. We have been working on improving the electrode design since then by preparing atomically thin films of MoTe2. Thin films are the best way of harvesting the energy from the entire surface of 2D material as they offer simplistic and relatively cheap design at extremely low catalyst loading.
A simple interconversion between two polymorphs of MoTe2 can boost electrochemical performance leading to a dramatic enhancement of activity for the hydrogen evolution reaction:
"MoTe₂ rendered into an efficient and stable electrocatalyst for the hydrogen evolution reaction by polymorphic control"
Energy Technology (2018)
Early on, in an article published in J. of Materials Chemistry A, we described a simple route towards transparent films of the MoS2-based electrocatalysts that can be formed on F-dope SnO2 substrate by an economical hydrothermal method. The transparent electrode allows for the integration with the solar cell where the excess of electricity is fed into production of H2 instead of being fed into the grid. This may provide a solution for remote places to be completely off-grid but independent of the surges in solar power during the year. We are now working on the same approach but by looking at electrochemical CO2 reduction to hydrocarbons.
"The direct hydrothermal deposition of cobalt-doped MoS2 onto fluorine-doped SnO2 substrates for catalysis of the electrochemical hydrogen evolution reaction"
Journal of Materials Chemistry A (2017)
‌
2. Large scale production of 2D electronic materials
In this project, pursued together with Dr. David Moran from the School of Engineering, we aim at discovery of a universal process for the production of large area, multi-layer 2D metal chalcogenide films (e.g. MoS2 and MoSe2). We achieve this by forming them directly on to a substrate material of choice from readily sourced, non-toxic materials. The method does not involve the mechanical exfoliation of material "flakes" to a host substrate as is typical for the production of atoomically thin, graphene-like materials. The 2D metal chalcogenide films can be pre-patterned using lithographical techniques down to the order of sub-micron dimensions and maintain their chemical composition. The ultimate goal is prove the suitability of process for fabriaction of a range of multi-layer 2D metal chalcogenide materials up to industrial wafer scale dimensions on a variety of host substrates.
The figures show an optical image of a patterned MoS2 film (left) and the corresponding Raman image of the film confirming a uniform MoS2 coverage (right).
3. CO2 capture, storage and conversion
This inderdisciplinary work is pursued together with Chemical Engineers at Heriot-Watt University led by Dr. Humphrey Yiu. We aim to employ general waste such as PVC to be implemented as part of highly porous systems. We have succesfully deposited PVC on mesoporous silicas to achieve good capacity for CO2 capture. Moreover due to hydrophobic function the new solid state sorbent can be operated in humid enviroment without significant loss in capacity and be regenrated as low as 75oC.
Research in focus:
"Aminated poly(vinyl chloride) solid state adsorbents with hydrophobic function for post-combustion CO2 capture"
Journal of Materials Chemistry A (2017)

4. Solution-based processing of confined nanomodules into functional materials
Our current research efforts within the remits of this topic are aimed at discovery of "chemical LEGO" pathways to novel superconductors – the materials with infinite conductivity. Superconductors can transport electricity without any losses and store electrical current indefinitely which make them promising targets for tackling future energy demand.
In our research we try to develop a universal platform for a controlled growth of superconducting materials by exploring a directed assembly of discrete building blocks via aggregation process into artificial lattices. Because such blocks can already display superconducting function we can create a superconductor with tailored (and ultimately enhanced) properties by design – merely by a judicious choice of appropriate linkers and functional blocks. The whole assembly process can be carried out at ambient conditions something what is currently unachievable with any other superconducting system. Our ultimate aim is to discover the way for a large scale production of low-cost light-weighted systems for energy storage, magnetic levitation and super-fast computing.
‌

Grants
EP/P001653/1: "Modular assembly of high temperature superconductors from dimensionally reduced iron-based chalcogenide blocks"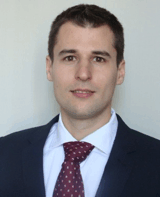 Joseph Black Building, Office C5-21, Glasgow, G12 8qq,