Dr Sally Rush
Senior Lecturer in History of Art (History of Art)
Research interests
Princely image in the Renaissance
Decoration of the Renaissance palace
Renaissance textiles and dress
The visual and material culture Scottish court in the 16th century
Glass painting from the 16th to the early 20th centuries
The Romantic interior
Spectacular entertainment in the later 18th and early 19th century with a particular focus on transparent painting
Conservation of historic buildings with particular reference to historic window glass and glazing schemes
My research interests have evolved through working as a decorative-arts consultant on heritage projects, beginning with recording of the use of stained glass within Scottish buildings through to, most recently the reconstruction of James V's Renaissance palace at Stirling Castle and the restoration of Glasgow School of Art.
I have a particular fascination with transparent media ranging from plain window glass to the painted 'transparencies' of the Regency era and Gothic Revival stained glass. Working at Stirling Castle has introduced me to the visual culture of the sixteenth-century Scottish court and new areas of research including the use of antique models by sculptors working in northern Europe, dynastic portraiture and the trade in luxury textiles and tapestry.
I believe an understanding materials and craft processes to be essential to art-historical research and work closely with archaeologists, craftsmen and conservators.
Biography
History of Art, MA Hons, University of Edinburgh, (1982)
'Scottish Glass Painting, 1830-1870', PhD, Mackintosh School of Architecture, Glasgow School of Art and University of Glasgow, (2001)
Supervision
Completed PhDs
Ailsa Hutton, Re-viewing history: antiquaries, the graphic arts and Scotland's lost geographies, c.1660-1820, (2016)
Elisabetta Toreno, Fifteenth-century Italian and Netherlandish female portraiture: a legal-anthropological interpretation, (2015)
Rebekah Doroszenko, Improvement and the Scottish rural estate: Sir Archibald Grant at Monymusk, 1715-78, (2015)
Amy Todman, The draught of a landskip mathematical: Britain's landmarks delineated, 1610-1750, (2013)
Emily Taylor, Women's dresses from 18th century Scotland: fashion, objects and identities, (2013)
Dowle, Luke
The evolution of the Sketching Society (1799-1851) and its influence within early 19th Century British Art.
Tyler, Matthew
Aspects of manufacture and trade of the pigment smalt.
Teaching
Level 1 introduction to History of Art/The Renaissance Court and The Northern Renaissance
The Art of Making (Level 2)
Architecture, Landscape and the Regency Imagination (Level 3)
The Renaissance Palace (Level 4)
The Renaissance in Italy and northern Europe/The Palace as Portrait (taught postgraduate)
Framing Dress and Textile Histories/Renaissance Dress (taught postgraduate)
Testimonies on painters' Practice/19th Century Stained Glass: philosophies, texts and technical practice (taught postgraduate)
Additional Information
Administration
Junior Honours Convenor
Honours Dissertation Convenor
Renaissance Dress (taught Postgraduate) Joint Convenor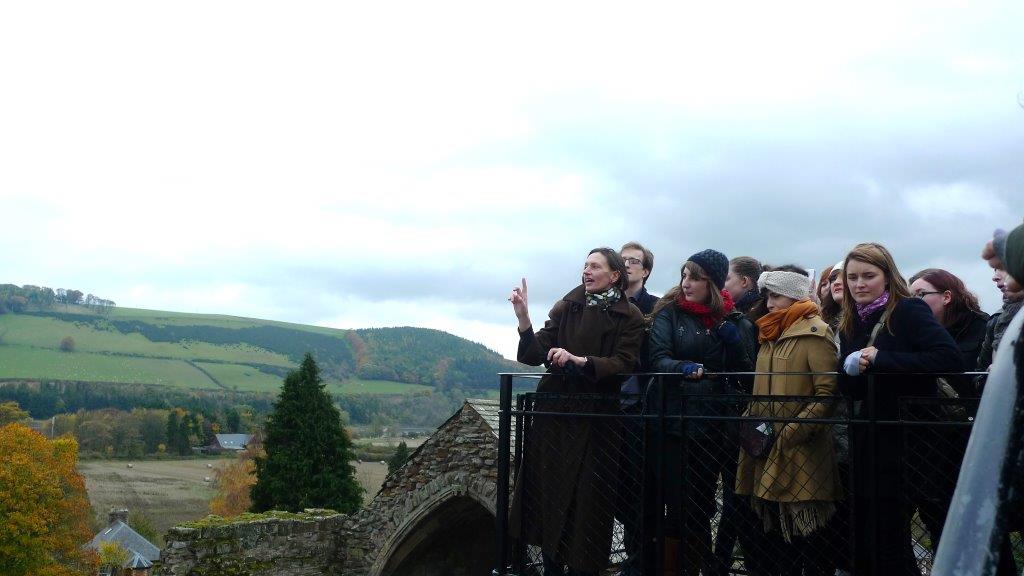 R408 Level 4, History of Art, 8 University Gardens, Glasgow G12 8QH,