Professor Julia Cordero
Professor of Systemic Signalling Biology

(Therapeutic Science Research)
telephone: 0141-330-7256
email: Julia.Cordero@glasgow.ac.uk

Institute of Cancer Sciences, Wolfson Wohl Cancer Res Centre, Garscube Estate, Switchback Road, G61 1qh
https://orcid.org/0000-0003-1701-9480
Biography
Julia Cordero-Principal Investigator
Julia Cordero was born and raised in Argentina. After completing her University studies in her home country, Julia moved to the USA to her PhD studies in the laboratory of Ross Cagan at Washington University in St Louis where she studied developmental tissue patterning in Drosophila.
In 2009, Julia moved to Owen Sansom's group at the CRUK Beatson Institute in Glasgow for her postdoctoral work, funded by Marie-Curie and EMBO long-term fellowships. During her post-doc Julia discovered novel mechanisms driving intestinal regeneration and cancer using both flies and mice.
Julia started her independent research group towards the end of 2014 at the Institute of Cancer Sciences, University of Glasgow, funded by a Dorothy Hodgkin Fellowship from the Royal Society, a Sir Henry Dale Fellowship from the Wellcome Trust and Royal Society and, most recently, a Wellcome Trust Senior Research Fellowship.
Julia is Professor of Systemic Signaling Biology at the University of Glasgow and Honorary Group Leader at the CRUK Beatson Institute. Julia's laboratory combines Drosophila and mouse model systems to study local and whole-body functions of the intestine in health and disease.
Outside of the lab, Julia enjoys travelling, physical exercise and, most of all, spending time with her family.
Research interests
Local and systemic functions of the adult intestine in health and disease
Research in my laboratory is devoted to understanding how intestinal stem cells (ISCs) adapt and respond to changes in their micro and macro-environment, how the intestine controls whole-body homeostasis and how intestinal dysfunction can lead to broader organismal instability.
We use the fruit fly Drosophila melanogaster as a primary research model system due to its unparalleled genetic power and amenability for multi-organ in vivo studies.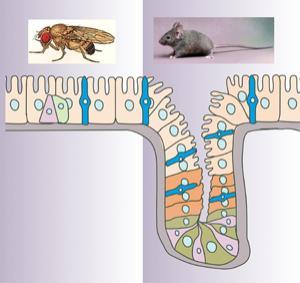 Research aims:

1) Tissue intrinsic mechanisms regulating stem cell proliferation in the adult intestine: We are using cell-specific transcriptomics of fly intestinal stem/progenitor cells (ISCs/EBs) followed by genetic and functional studies in flies and mammalian models to identify conserved mechanisms driving intestinal regeneration and tumourigenesis.

2) Systemic mechanisms regulating stem cell proliferation in the adult intestine. Very little is known about the role of non-intestinal tissue in intestinal homeostasis and regeneration. We are combining multi-organ transcriptomics, with genetic screens and functional studies in Drosophila to identify novel interorgan communication programs driving intestinal regeneration.

3) Whole-body functions of the intestine in health and disease. Disruptions of intestinal homeostasis—such as those caused by damage, inflammation and tumourigenesis—have profound organismal implications, including alterations in central nervous system-controlled behaviours. The mechanistic basis of such phenomena are largely unknown. We are taking a multidisciplinary approach in Drosophila to understand the mechanisms leading to multiple systemic manifestations of intestinal disorders, including disruptions of the gut-brain axis.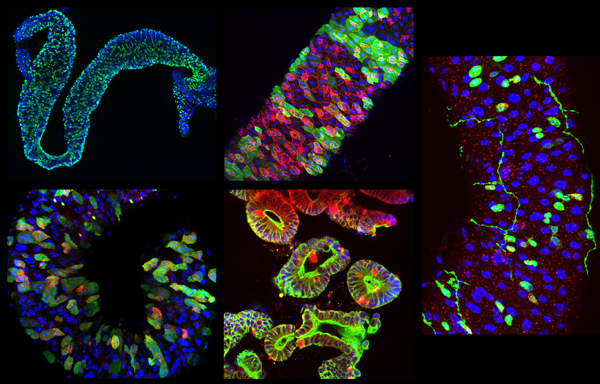 Grants
Grants and Awards listed are those received whilst working with the University of Glasgow.
Local and systemic functions of the intestine in health and disease.
Wellcome Trust
2022 - 2027

Drosophila as a model to study mechanisms of cancer-driven behavioural changes
Cancer Research UK
2019 - 2021

Regulation of stem cell function during tissue homeostasis and transformation
Wellcome Trust
2015 - 2021

Regulation of stem cell function during tissue homeostasis and transformation
Wellcome Trust
2015 - 2022

Dorothy Hodgkin Fellowship
The Royal Society
2013 - 2018

Additional information
Research Fellowship
2013 - 2018: University of Glasgow - Leadership Fellowship
2013 - 2018: Royal Society Dorothy Hodgkin Fellowship