Professor Mario Cerrato
Professor of Finance (Accounting & Finance)
Biography
Mario joined Economics at the University of Glasgow as a Lecturer in Economics in March 2008. He previously held posts at London Metropolitan University, Banca del Salento and Expedia Capital Management Ltd. He holds a PhD in Financial Econometrics (2003) and an MSc in Economics from London Metropolitan University, and a first degree in Economics from the University of Salerno.
Research interests
Mario is a member of the Finance research cluster.

Areas of expertise:
Derivatives
Asset pricing
Banking
Forex microstructures
Securitization
Grants
Consal Team s.r.l, Salerno, Italy (2014) (company valuation), Award €1,500
Scottish Enterprise and Structured Credit Investor/Cold Fountain Media (2010) - (liquidity risk), Award £5,000
UBS Investment Bank, London (2010) (risk management), Award £10,000
Scottish Government with the Chinese Ministry of Education (2009) - (risk management), £153,336,Grant Number 63024
John Robertson Bequest (2009) - (option pricing), Award £1,500
University of Evry, France (2007), Award €3000
University of Evry, France, (2006), Award €3,000
Regional Convergence and Divergence in Euroland: the Role of the Financial Sector (2003-05), (The Italian Ministry for Higher Education), Award €3,500
Supervision
Current PhD students
Completed supervisions
Alexandra Toader
Thesis title: Exchange Rate Forecasting
Giorgia Galeazzi
Thesis title: Essay in FX Market Microstructure
Hai Zhang
Thesis title: Hedge Fund Seeding Innovation and Management
John Olukuru
Thesis title: Risk Management and Optimal Security Design under Asymmetric Information
Mariolia Kozubovska
Thesis title: The Impact of Securitization on US Bank Holding Companies Performance before and after the Crisis
Muhammad Kaleem
Thesis title: Economic Significance of Empirical Exchange Rate Models: an Investigation of the Empirical Exchange Rate Models Conditional on Economic Variables
Pittaya Klongkratoke
Thesis title: Econometric models in financial economics
Sudip Patra
Thesis title: Dividend smoothing and risk shifting by banks under information asymmetry
Xiaolin Chang
Thesis title: Fiscal policy and business cycles
Xuan Zhang
Thesis title: Credit risk modelling
Youngmin Ha
Thesis title: Machine learning in quantitative finance
Hyunsok Kim (2011)
Thesis title: Exchange Rates and Non-Linear Models
Ke Fei You (2008)
Thesis on: Exchange Rates in Emerging Markets (completed-full time job as a Lecturer in Finance at the LondonMet Business School)
Teaching
Postgraduate:
Financial Markets Microstructures
Derivatives
Banking
Additional information
CV: Mario Cerrato‌ (pdf)
Forthcoming papers
"Studying the Implications of Consumption and Asset Return Data for Stochastic Discount Factors in Incomplete International Economies", by Bakshi, G., M., Cerrato and J., Crosby", (forthcoming, The Review of Financial Studies).
Working papers
Working papers and revise and submit:
"Studying the Implications of Consumption and Asset Return Data for Stochastic Discount Factors in Incomplete International Economies", by Bakshi, G., M., Cerrato and J., Crosby", (R/R, The Review of Financial Studies).
"No Good Deal-No Bad Models", by Boyarchecko, N., Cerrato, M., J., Crosby and S., Hodges, Federal Reserve Bank of New York, Staff Report (under review Journal of Economics, Dynamic and Control).
Modeling Dependence Structure and Forecasting Market Risk with Dynamic Asymmetric Copula" by Mario Cerrato, John Crosby, Minjoo Kim and Yang Zhao, University of Glasgow Business School, Adam Smith Business School, working paper series.
Cerrato, M., ,C., de Perretti, R., Larsson, N., Sarantis, "A Non-Linear Panel Unit Root Test Under Cross Section Dependence", University of Glasgow Business School, working papers (R/R Oxford Bulletin of Economics & Statistics)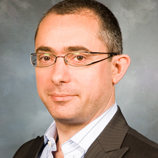 678a, ABS (South) Gilbert Scott Building, Glasgow g12 8qq,