Ms Franziska Paul
Research Associate in Global Remunicipalisation (Management)
Biography
Franziska Christina Paul is Research Associate in Global Remunicipalisation in the Adam Smith Business School and is currently in the final stages of her ESRC-funded PhD in Geography at the University of Glasgow. Her doctoral research focusses on the neoliberalisation of nature, trade union environmentalism and energy democracy demands.
Franziska currently works on a European Research Council grant titled "Global Remuncipalisation and the Post-Neoliberal Turn" with Professor Andrew Cumbers. The project critically interrogates the growing phenomenon of remunicipalisation and its implications for an emerging post-neoliberal urbanism and will employ a multi-method transnational comparative analysis over five years.
Research interests
Franziska is a member of the School's Entrepreneurship, Development and Political Economy research cluster.
Areas of expertise:
Municipal power
Public ownership and democratisation
Economic democracy
Political geography and spatial politics
Labour environmentalism
Additional information
Prior to the PhD, Franziska received a first-class joint honours degree in Geography and Sociology from the University of Aberdeen (2010-2014) and graduated with distinction from the MRes in Human Geography at the University of Glasgow (2014-2015). At both undergraduate and postgraduate level, Franziska received prizes for best overall performance and highest standard dissertation submitted.
Franziska was recently invited to contribute to a special issue of Renewal, a leading non-academic journal for political commentary: Paul, F. 2018. "No Jobs on a Dead Planet": Energy Democracy, Public Ownership and Union Opposition to Mega-Energy Projects. Renewal, 26(3): 21-29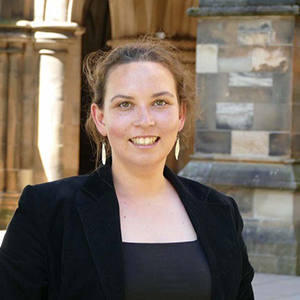 Adam Smith Business School, Room 613D, East Quadrangle, Main Building, University Avenue, Glasgow, G12 8QQ