Biomarkers of wellbeing & disease in production and companion animals
Published: 17 December 2014
Our research is investigating biomarkers that can be used as a measure of wellbeing and disease in production and companion animals, which are being developed into tests in collaborative work with industry.
Biomarkers of disease in livestock and aquaculture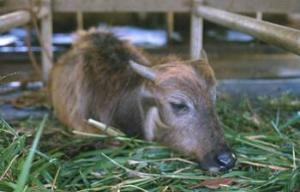 All species of animals suffering infection, inflammation or trauma produce acute phase proteins, which are released into the bloodstream. In humans, it is known that measuring the blood concentration of acute phase proteins is a valuable diagnostic test to detect disease and to monitor a patient's response to treatment.
Prior to investigation by Prof. David Eckersall there were no such diagnostic tests for veterinary use. Their research has shown that measuring the concentration of acute phase proteins provides significant diagnostic information for use in animal health assessments. In August 2007, Prof. Eckersall launched ReactivLab Ltd and laid the foundation for commercialising the replication of laboratory methods in assay kits. ReactivLab Ltd was acquired by Avacta Animal Health in 2010, who continue to develop these commercial tests.
Prof Eckersall's research has shown that every species has a differing profile of the protein changes that take place, for example in dogs and pigs (as in man) C-reactive protein can change over 1000 fold within 24 hours of disease onset, while in cows sheep and buffaloes this protein is hardly affected but instead haptoglobin shows a large increase in concentration.
An especially valuable discovery they have made is that the acute phase proteins are synthesised and secreted in milk during bovine mastitis and are biomarkers of this economically important disease of dairy cows. Prof Eckersall's recent work in collaboration with Biomar Ltd and Marine Harvest Ltd, leading companies in aquaculture, has revealed that measuring enolase in the serum of Atlantic salmon is a potential biomarker of infection by salmon alpha-virus.
The role of inflammation in feline heart disease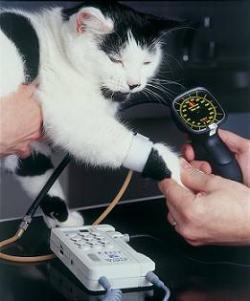 Cardiac disease in cats has a prevalence of 15% and biomarkers such as high sensitivity Troponin I (hsTI) and NT-proBNP have been used as markers of heart cell damage and other structural changes to the heart. Inflammation has been documented in such cases, but little information exists on the use of acute phase proteins as measures of this in cats. Research funded by a University of Glasgow Veterinary Fund grant facilitated collaboration of Dr Anne French and team with ReactivLab Ltd (now Avacta Animal Health) and IDEXX Laboratories to measure cardiac biomarkers (hsTI and NT-proBNP) and acute phase proteins (haptoglobin, serum amyloid A, C-reactive protein and alpha-glycoprotien) in a cohort of cats with well characterised cardiac/non- cardiac disease.
This will establish if acute phase proteins can identify the presence of inflammation in feline cardiac disease and whether they play a role as biomarkers of cardiac disease. Current results will lead to a good quality publication and an MSc thesis, whilst supporting the need for a prospective study with repeat measurements of cardiac biomarkers and acute phase proteins as a prognostic tool. Information obtained may be of commercial benefit to the collaborators, whilst also increasing the current interest in using a panel of biomarkers to more accurately characterise cardiac disease.
Use of acute phase protein CRP in canine lymphoma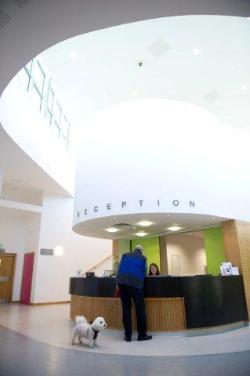 Acute phase proteins are useful for disease monitoring and prognosis in human lymphoma and Dr Joanna Morris and colleagues sought to investigate whether this was also the case with dogs.
As part of treatment investigations, and at each chemotherapy visit, routine bloods were collected from canine patients and ReactivLab was approached to run an assay for the acute phase protein C-reactive protein (CRP) on these. Pilot data indicated that CRP is high in untreated lymphoma and reduces as dogs go into clinical remission.
A larger sample size investigated as an MSc project confirmed these findings and showed CRP at time of diagnosis is related to serum albumin, disease stage and substage. The research has highlighted an important use for ReactivLab's CRP assay, and benefits the Glasgow oncology service's work on canine lymphoma. Dr Morris hopes to collaborate on future projects with Avacta Animal Health that currently market the canine lymphoma blood test (cLBT), which utilises the serological levels of CRP and Haptoglobin in combination with other clinical information to aid diagnosis of lymphoma.
---
First published: 17 December 2014
Find out more:
School of Veterinary Medicine
Current staff involved in the research:
Professor David Eckersall
Dr Joanna Morris