CLYDE IN THE CLASSROOM CELEBRATES 20 YEARS OF RIVER ECOLOGY
Published: 8 January 2020
The unique project that brings the River Clyde into classrooms around the West of Scotland is celebrating its 20th anniversary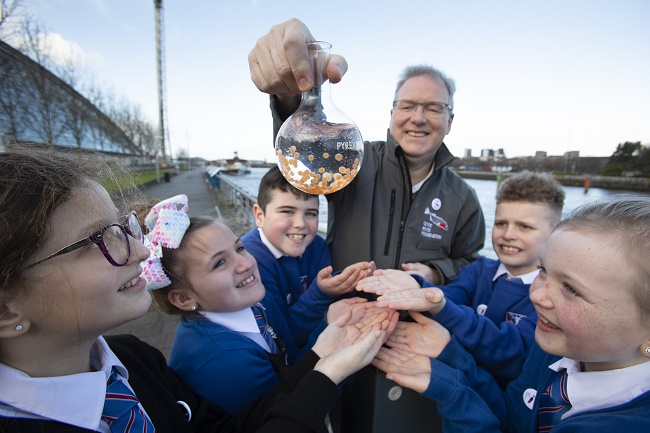 They have cared for and released hundreds of thousands of fish, brought mobile hatcheries into more than 1000 classrooms and inspired multiple generations of children. Now, Clyde in the Classroom – a unique, hands-on project that seeks to bring the River Clyde into classrooms around the West of Scotland – is celebrating its 20th anniversary.
Dr Willie Yeomans, Clyde River Foundation Catchment Manager, said: "Clyde in the Classroom is a very special environmental education project, inspiring thousands of children every year, and I am delighted to be celebrating its 20th anniversary this year.
The Clyde River Foundation was founded in 1999 to improve the understanding of river and fisheries management in the River Clyde system. The Foundation employs five full-time scientists and is based within the Institute of Biodiversity, Animal Health and Comparative Medicine.
Read the full story here.
---
First published: 8 January 2020