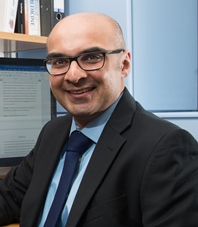 RC209 Level C2, Institute of C&MS, Bhf Gcrc, 126 University Place
Dr Pardeep Jhund
Clinical Senior Lecturer (Cardiovascular and Medical Sciences)
Associate (School of Medicine, Dentistry and Nursing)
Dr Jhund trained in medicine at the University of Glasgow (BSc MedSci(Hons) 1999 and MBChB 2001) and completed his general medical training in Edinburgh. During this time he also graduated with a MSc in Epidemiology from the London School of Hygiene and Tropical Medicine. He graduated from the University of Glasgow with a PhD in cardiovascular epidemiology which he conducted under the supervision of Prof John McMurray. He then trained in cardiology in West of Scotland and held a Clinical Lecturer post at the University of Glasgow. He has a sub-specialty interest in heart failure. Under the supervision of Dr Scott Solomon and Dr Marc Pfeffer he completed a post doctoral fellowship at The Brigham and Women's Hospital (BWH) and Harvard Medical School in Boston, USA. Following his return he was appointed as a Clinical Senior Lecturer at the University of Glasgow and Honorary Consultant Cardiologist at the Queen Elizabeth University Hospital.

Member: Cardiac Research
Dr Jhund has an interest in the epidemiology of cardiovascular disease and clinical trials in cardiovascular disease with a specific focus on heart failure. He has experience of using large datasets such as the Scottish Morbidity Record to describe the epidemiology of heart failure, coronary heart disease and stroke. He has an interest in co-morbidities associated with heart failure. He also uses clinical trial datasets to further understand the complex syndrome of heart failure. He has been involved in a number of multinational randomised trials as an investigator and as a member of clinical endpoint committees.

Research:
Heart Failure and Cardiovascular Trials
CVD and Diabetes Trials


Grants and Awards listed are those received whilst working with the University of Glasgow.
A study of the epidemiology of peripartum cardiomyopathy in Scotland from 1981 - 2014
NHS Greater Glasgow & Clyde, Endowment Funds Office
2017 - 2018

Trends in infective endocarditis incidence, prevalence, and mortality in Scotland between 1986-2015
NHS Greater Glasgow and Clyde
2016 - 2017

Stroke in Scotland 1986-2004:epidemiology and impact on population and health care
Scottish Executive Health Department
2007 - 2009

Long term consequences of socioeconomic deprivation on cardiovascular outcomes: a 25 year follow up of the Renfrew / Paisley
Scottish Executive Health Department
2005 - 2008

Number of items: 104.
2017
2016
2015
2014
2013
2012
2011
2010
2009
2008
2007
2006
2005
2004
2001
2000
This list was generated on Wed Oct 18 13:28:42 2017 BST.
Number of items: 104.
Articles
This list was generated on Wed Oct 18 13:28:42 2017 BST.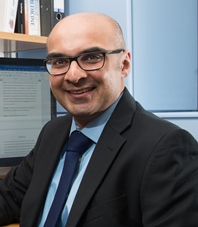 RC209 Level C2, Institute of C&MS, Bhf Gcrc, 126 University Place