Public engagement
At the Institute of Molecular Cell and Systems Biology we are committed to sharing knowledge, communicating and engaging with the wider community. We support our researchers in outreach activities and to date we have participated in events such as Explorathon, Science Week, Glasgow Science Festival and primary schools.
There are various sources of funding and training available for public engagement. If you require advice on a public engagement initiative, please contact the Institute PE Lead, Claire Osborne.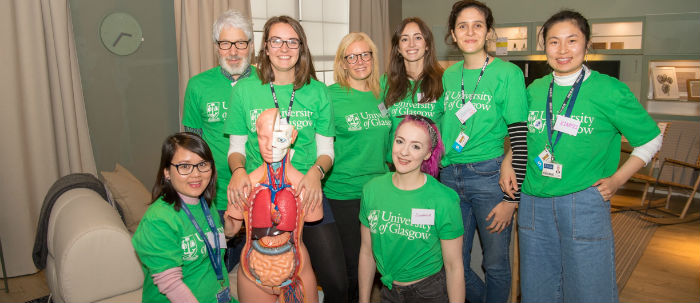 The College of MVLS took over IKEA on 24th November for an exciting 'At Home of Life Sciences' outreach event. The Institute created activities around their research, calling it 'At Home by Our Cells', showcasing the breadth of work carried out.