Find out more:
Climate change and our changing coastline
School of Geographical & Earth Sciences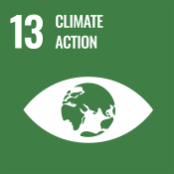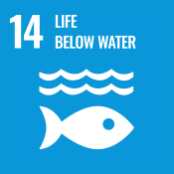 Shaping risk management, adaptation and resilience policy and practice related to coastal erosion
In Scotland alone, 19% (3,802km) of 20,000km of coastline is increasingly vulnerable to erosion as sea levels rise, negatively impacting the coast and its assets and communities and putting at risk more than 9,000 buildings, 500km of roads, 300km of water supply lines, 60km of rail track, and vital airport runways currently protected by natural defences (e.g. beaches/dunes). UofG researchers Professor Larissa Naylor and Professor James Hansom produced internationally recognised tools, guidance and evidence on coastal erosion for Scottish Government and its agencies. THis included the award-winning DynamicCoast, that shows coastal erosion has risen by 39% since the 1970s, with 20% of Scotland's coastal homes (estimated value £524M) now at risk. The Scottish Government, its agencies, and businesses use this research to design and implement policies that address coastal erosion, assess risk and achieve their statutory flood, erosion, climate change and adaptation obligations. These adaptation plans, climate-resilient planning and marine licensing decisions have improved the resilience of Scotland's coastal communities and assets. In 2020 DynamicCoast was acknowledged by the Scottish Government as their stimulus for £12M investment in new central funding for Coastal Change Adaptation.
Research funded by Engineering and Physical Sciences Research Council (EPSRC), Scottish Environment Protection Agency, Centre of Expertise for Waters, and Natural Environment Research Council (NERC)