Virtual Refugee Cycle 2020
Two months into lockdown, with still no clear end date in sight, the UNESCO RILA team, in collaboration with Sustrans and Bike for Good, have created an online version of their popular annual Refugee Cycle, called the UNESCO RILA Ride 2020.
The game can be played entirely online, but if you have a bicycle and would like to use it, you are more than welcome to follow the route and progress through the game at the various checkpoints during your ride. Maps are provided throughout the game, to keep you on track.
Participation is entirely free, the only thing you need is a smartphone and an internet connection. If you're reading this on your phone, you can click this link to be taken to the game directly. If you're reading this on a computer, you can scan the QR code below with an app called ActionBound. The app can be downloaded for both Android and iOS through this link.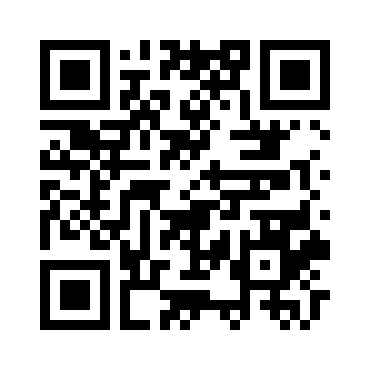 If you've ever been on the actual Refugee Cycle, you'll recognise a lot of the elements. However, because of the online format, the team has to make a few changes. Doing an online version of a live event may sound like a weak substitute, but the online environment also provided the opportunity to add in some nice touches that would have been impossible during the live event.
What are the benefits of a virtual cycle over the live event?
1) You won't need to worry about the rain
2) You don't need a bike and you won't need to fix that flat tyre
3) Toilet available whenever you need it
4) This version can be done in stages, spread out over various days
5) There are points to be won, so you can turn it into a competition!
6) You don't even need to be able to cycle
Need we say more? Head over to ActionBound and take a look for yourself!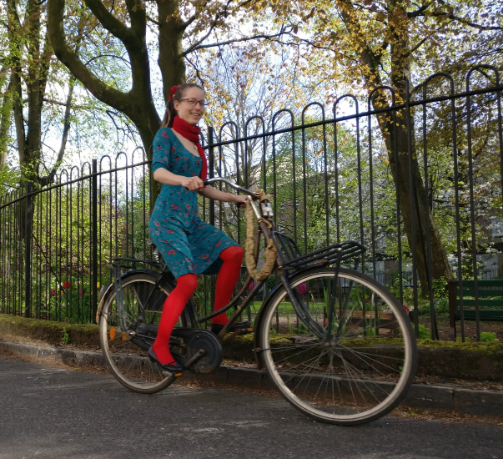 Image above: RILA coordinator and developer of the virtual UNESCO RILA Ride Bella Hoogeveen on her Dutch bike.
Refugee Cycle 2020 - call for ideas
The UNESCO RILA team are working hard to put together another exciting and enriching Refugee Cycle.
At the moment we are looking for:
- artists, academics, New Scots and/or professional practitioners who are working in the field of refugee integration through languages and the arts, and who are interested in creating a programme for one of the stops.
- volunteers: qualified ride leaders, cycling enthusiasts and others who are willing to help make the event run smoothly.
- venues in the South Side of Glasgow who are interested in hosting one of the stops.
Do you recognise yourself in any of the above descriptions? Please contact Bella Hoogeveen (bella.hoogeveen@glasgow.ac.uk), UNESCO RILA Arts Hub Co-ordinator, for more information about the event and to discuss the options.