NEIF Short Course in Geochronology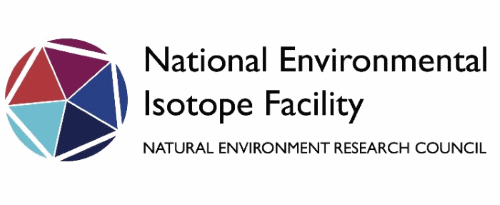 Short course in Geochronology - Hosted by the NERC National Environmental Isotope Facility
Geochronology, including thermochronology, is a critical component of practically all modern earth and planetary science and provides fundamental information for other areas of research including archaeology, marine sciences and ecology. Given that earth and planetary scientists commonly seek to understand relationships between events or phenomena for which physical evidence is incomplete or ambiguous, establishing temporal relationships through geochronology is often our only basis for assessing causality arguments.
This short course in geochronology aims to become a component of practical geochronology training in the UK to underpin the NERC Doctoral Partnership training programmes and university research. The course is open (at no cost) to postgraduate students (MSc and PhD) who are registered on a programme of study at a UK institution and postdoctoral researchers who are utilising geochronology. The course has been formulated to introduce techniques and approaches in dating geological materials through lectures, laboratory tours, data workshops and tutorials. Participants will get access to scientists at the forefront of geochronology and opportunities to network with students and researchers from across the UK working in similar fields of study. This course is aimed at researchers using geochronology and/or other techniques that rely on an understanding of dates and rates of earth system processes.
The short course in 2020 will cover:
An introduction to geochronology

K-Ar and Ar/Ar geochronology
Cosmogenic isotope dating
U-series and U-Th-Pb dating
Radiocarbon dating

Framing the problem (from rock to isotope measurement)
Laboratory visits, measurements in action
Isotope measurements (concentrations and ratios) to ages and dates
Uncertainties in geochronology
Data interpretation (e.g. calibration curves, Bayesian modelling, standards)
Applications of geochronology
Geochronology tutorials – attendees discuss their projects and approaches to geochronology
Programme details
The course will be held 20th-22nd April (2020) at the Scottish Universities Environmental Research Centre, Rankine Avenue, Scottish Enterprise Technology Park, East Kilbride, G75 0QF. Registration for the course is free and tea, coffee and a sandwich lunch will be provided for all participants on each day. The course will start at 10am on Monday 20th April and conclude at 4pm on Wednesday 22nd April. Accommodation can be booked at a local Premier Inn that is just 10 minutes walk from the Scottish Universities Environmental Research Centre.
Total number of attendees is limited to 25 and will be filled on a first come first served basis. The course will be delivered by Prof. Darren Mark, Dr. Derek Fabel, Dr. Philippa Ascough, (SUERC) Dr. Dan Condon, Dr. Diana Sahy and Dr. Matt Horstwood (NIGL).
To register for the course please email Natalie Graham, NEIF Co-ordinator (SUERC) Natalie.Graham@glasgow.ac.uk or call 01355 270196 (Tuesday-Thursday).
---
First published: 22 January 2020