In a Positive Light?: Experiencing Seasonal Affective Disorder and the Promise of Biosolidarity
Published: 1 August 2022
First conference presentations from the Living with SAD project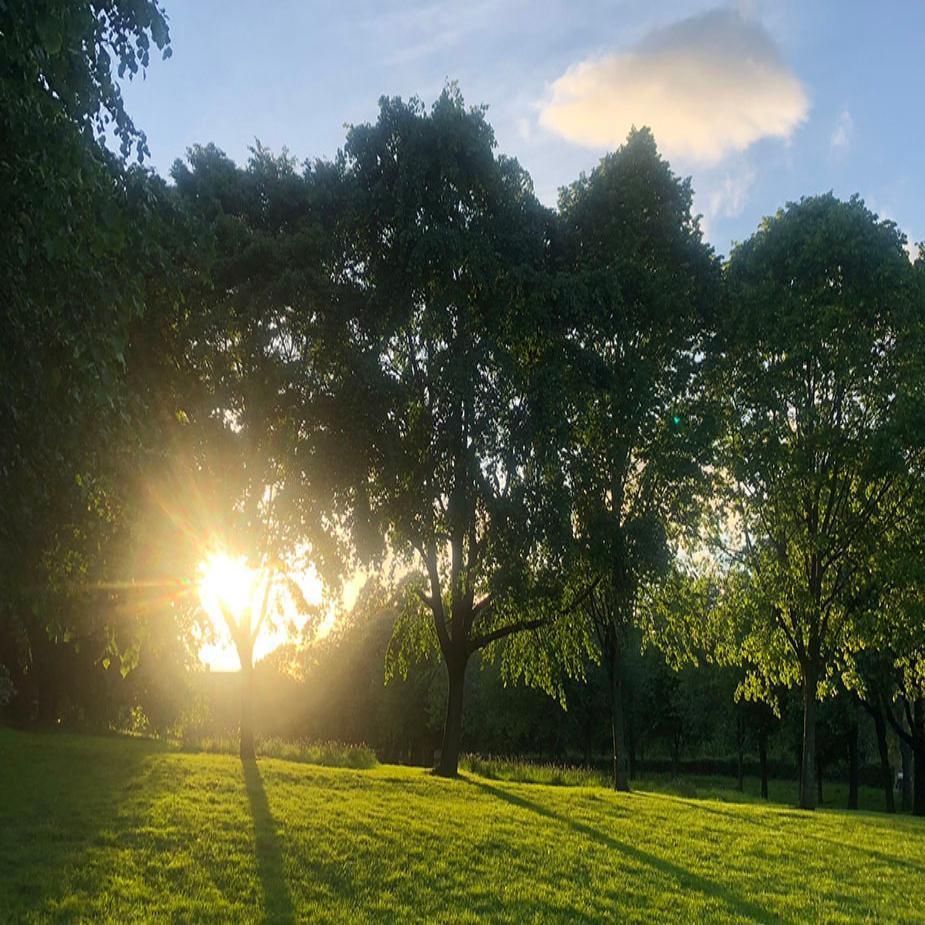 Over the summer, the project took its first tour through the conference circuit with 2 presentations exploring the potential and problems for 'biosolidarity' among those living with SAD and lowered wintertime mood. Hayden and Hester each presented at the Interdisciplinary Symposium on Environmental Illness and Biosociality and the International Medical Geography Symposium (IMGS) respectively. They reflected on the affirmative power of informal support groups and volunteer-led networks, as well as the difficult terrain of limits, disconnects and other 'negative geographies' that characterise a sometimes anti-social condition like SAD.
See below for a full abstract:
How does the low light of wintertime make you feel? In 1987, the American Psychiatric Association first recognized Seasonal Affective Disorder (SAD) as a mental health condition. Twenty-five years later, its status was downgraded in the Diagnostic and Statistical Manual (DSM-5). Though no longer afforded a discrete entry, SAD continues to be recognized as a sub-type of major depression or low mood with seasonal patterns. Beyond professional institutions, clinical science and the published record, a wide spectrum of individuals self-identify as suffering from the condition, experiencing seasonal symptoms that correspond with changes in the availability and levels of natural light. This paper opens with a consideration of the factors at work in the ongoing formulation of SAD: ranging from uncertainties surrounding formal categorisation and unevenness of public awareness, to advocacy groups and popular cultures of recognition specific to north European countries. We then explain how our understanding of SAD is informed by recent research on 'biosolidarity' (Bradley 2020) - as one manifestation of biosocial worlds (Rabinow 1996; Seeberg, Roepstorff and Meinert 2020) - emerging through informal support groups and networks where volunteer-participants recount personal experiences, extend support and as a result build self-confidence. Drawing on insights from affect theory we welcome the affirmative potential of biosolidarity, especially as a methodological approach where associative relations enable positive interventions, while also acknowledging the existence of 'negative geographies' (Rose, Bissell, Harrison 2021) where, variously, receptivity finds its limits, resilience is narrowed aligned with personal responsibility, or shared treatments form habits which are themselves harmful (Jamieson 2014). Drawing on early phase interviews with people who have lived experience of SAD in the UK, we will address how SAD succeeds or fails as a 'biosocial environmental illness'. Prospectively, we consider the potential of open-air arts-led winter-workshops as a forum connecting individuals with seasonal depression in ways to enable environmental biosolidarities. To close, we speculatively envision a near-future where shared experience of environmental illness based on shifting weather-worlds in an era of climate change might present new challenges to public mental health and clinical communities.
---
First published: 1 August 2022