Towards an analysis of the social and cultural costs and benefits of Central and East European (CEE) migration to Scotland
This project is a collaboration between COSLA Strategic Migration Partnership (www.migrationscotland.org.uk), GRAMNet (www.gla.ac.uk/gramnet) and the Centre for Russian, Central and East European Studies (www.gla.ac.uk/crcees).
The project is led by Rebecca Kay (Rebecca.Kay@glasgow.ac.uk), in collaboration with Andrew Morrison (Andrew@cosla.gov.uk) and Mhoraig Green (Mhoraig@cosla.gov.uk). The project has also been supported through the work of Taina Tihinen, GRAMNet Intern, with kind support from Oulu University, Finland.
This project aims to contribute to and re-think the evidence base for current policy debates and public rhetoric in relation to migration in the UK and Scotland. Whilst such debates reflect strongly held views regarding the costs or benefits of migration, the evidence base for such views is often relatively weak and dominated by economic/demographic statistics, even where these are not very reliable. The versatility and scope of social research does not always translate well into policy-making and public discourse. Localised social and cultural impacts whilst harder to quantify can usefully be more fully explored and new ways found of evidencing what is often dismissed as 'anecdotal'.
The research will therefore seek to provide an initial analysis of evidence that currently exists regarding the impacts of migration in Scotland, using a case study of Glasgow and suggest options for future research and interaction with policy makers. More specifically, it will consider:
- the extent of recent migration to Scotland;
- research conducted to date on the impacts of migration to Scotland;
- gaps in the current evidence base, particularly relating to social and cultural impacts;
- means of filling these gaps, including through engagement with a range of social and cultural actors (e.g. community-based organisations, public centres for the arts, museums, schools etc) in a manner that will inform policy debates and decision making processes at a local, Scottish and UK level, and;
- potential avenues for funding future collaborative research in this area.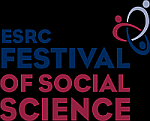 The pilot project will culminate with a facilitated workshop event on 9 November 2012, as part of the ESRC Festival of Social Sciences.
Evidencing social and cultural impacts of migration
Location: COSLA Conference Centre, Edinburgh, EH12 5BH
Date and time: 9 November, 9.30-14.00
A facilitated workshop for policymakers, practitioners, members of third sector and community based organisations. The event will present findings from a pilot study exploring new ways of evidencing social and cultural impacts of migration to Scotland, as a means to developing better informed policy, public debate, decision-making and practice.
The event will begin with a presentation of findings from the pilot study followed by a facilitated workshop using KETSO a 'toolkit for creative and effective engagement'. This will provide participants from a range of backgrounds and engaging with migration from a variety of perspectives, an opportunity to further explore and consider means of better informing policy and public debates, decision-making and practice regarding migration.
Advance registration is required, please register online at http://migrationscotland.eventbrite.com/?ebtv=C.
Registration opens on 1 September.
Further information
Email: rebecca.kay@glasgow.ac.uk
Telephone: 0141 330 5585
Organised by: Rebecca Kay, University of Glasgow and COSLA Strategic Migration Partnership